Ndiaye Leads MC to Third Win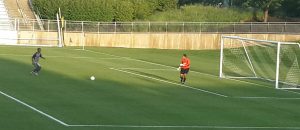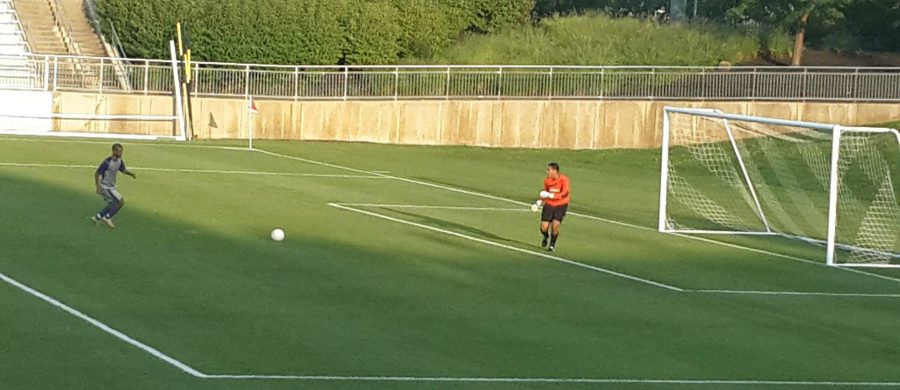 Wednesday night, Montgomery college won their second home game, and third win of the season against Howard Community College. MC ferociously entered the game, controlling the field from left to right. Strikers Jonathan Barron and Gabriel Ndiaye took many shots at the goal but most of them missed. The right back of MC, Souleymare Toure, was on fire, making many crosses, attacking, and getting into the box using his great skills that got him Penalty Kick. Barron took the P.K and scored it. However, the referee asked him to re-shoot it because some players had gotten into the box, and he missed on the second try.
After MC missed the penalty kick. Howard had an opening to score from a cross, but unfortunately for them, no one was able to receive it. MC got back to attack Howard, looking for a goal to take some of the pressure off.
Coach Pedro Braz took Barron out and let Ralph St. Simmon play after 25 minutes. MC kept attacking and got a free kick on the last 10 minutes. Gabriel took the shot and skillfully put it in the right corner of the keeper. Howard played in an unorganized fashion and did not look prepared on the field until last minute when they finally organized a play that led them to a P.K., which they scored.
The second half started with the same attitude from both teams, with some MC positions changing. The game play stayed consistent; MC kept attacking and Howard stayed frazzled.
MC needed less than ten minutes for St. Simmon to score their second goal. He followed the ball after a shot from a free kick by Ndiaye. He hit the post and went back to the box to find St. Simmon waiting to score the goal. MC kept on the offensive, looking for a third goal, when Ndiaye again had a speedy finish after he received a great pass. After that MC passed the ball to each other to run out the clock, winning the game three goals to one.  Howard ended the game with only two shots on goal.