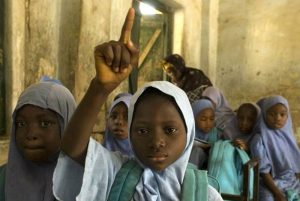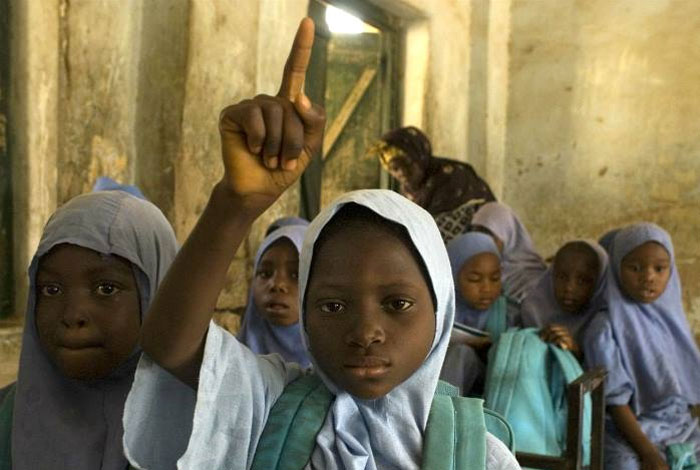 Nearly 300 schoolgirls were kidnapped from Chibok Government Girls Secondary School on April 15 by Islamic extremist terrorist group Boko Haram. 53 girls have escaped and 276 remain missing today, according to indianexpress.com.
On Sunday, May 4th, eight girls between the ages of 12 and 15 were abducted at night in the town of Warabe and 11 more girls were kidnapped on Tuesday, May 6th around the same northeastern area.
Boko Haram leader Abubakar Shekau said the girls are being sold into the "marketplace," as girls are being trafficked as child brides to the groups militants for $12 each. This was confirmed by Shekau himself in a videotape received on Monday, where it was also said that some girls are even being relocated to the neighboring countries of Cameroon and Chad.
"The girls must be immediately returned, unharmed, to their families," said the United Nations High Commissioner for Human Rights Navi Pillay in a news release, while the organization's Human Rights Chief lashed out against the terrorist group, deeming Boko Haram's actions of sexually enslaving the girls as "crimes against humanity."
The United States has recently offered to aid Nigeria in their efforts to bring the captives home.
"So what we've done is — we have offered, and it's been accepted — help from our military and our law enforcement officials,"President Barack Obama told NBC Newson Tuesday. "We're going to do everything we can to provide assistance to them."
Less than 10 U.S. military troops will accompany U.S. law enforcement personnel skilled in intelligence and victim assistance, in addition to small teams of French and British experts. China has negotiated satellite imaging and other technological help with Nigeria.
The group Boko Haram, meaning "Western Education is sin," whom have roots in an anti-education ideology, aim to eradicate all traces of Western culture and education in Nigeria, terrorizing the country with various bombings and kidnappings.
According to Amnesty International, the group has killed approximately 2,300 people in the past four years. The group has bombed schools, as well as churches and mosques in their terrorizing actions.
Other atrocities concerning Nigerian citizens include the attack on the town of Gamboru Ngala on Monday, where the terrorist group overran the town by shooting, burning, and murdering more than 300 people, according to area Senator Ahmed Zanna.
Within first few weeks the girls were abducted, protests have erupted in major cities around the world, as people walk in outrage and disappointment as a result of the Nigerian government's lack of sufficient action to rescue the missing schoolgirls.
A spokesman for Nigerian president Goodluck Jonathan, Doyin Okupe claims, "The President and the government (are) not taking this as easy as people all over the world think." Okupe tells CNN, "We've done a lot — but we are not talking about it. We're not Americans. We're not showing people, you know, but it does not mean that we are not doing something."
A recent protest in the nation's capital called for people to gather in solidarity in front of the Lincoln Memorial on Saturday May 3, in the wake of the violence in Nigeria.
Nursing major Felicia Ofori-Mintah attended the event, saying "to stand there in solidarity was a bold reminder that there are people who care." The gathering included spoken word and singing songs which included the Nigerian National anthem. "It was a great experience, one that I'll never forget," said Ofori, in a bright red shirt along with the dozens of others.
Celebrities, politicians, and the First Lady Michelle Obama released pictures and heartfelt words on Facebook, Instagram, and Twitter using the hashtag "Bring Back Our Girls"  as global hopes and prayers for the girls' safe return continue.