Maryland Scholarship Opportunity for Hispanic Students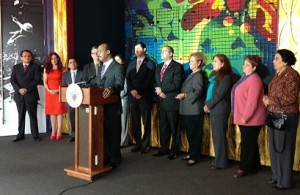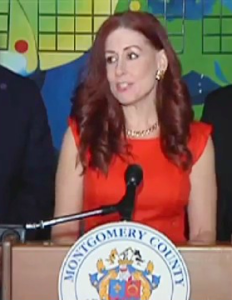 The National Hispanic Communications Group is announcing a scholarship opportunity for all students of Hispanic descent. According to the Montgomery Hispanic Gala website, the Maryland Hispanic Achievement Scholarship competition is open to Maryland high school seniors and college undergraduate students. They compete for a one-time scholarship of $2,000.
All hispanic students with a 2.5 GPA minimum, GED certification, and voluntary community service experience within the last year are qualified to apply. Applicants cannot be more than third-generation hispanic. Applications must be submitted by May 30, including two letters of recommendation and an essay, according to the gala website.
Lorna Virgili, the Founder and Organizing Sponsor for the scholarship and President/CEO of the National Hispanic Communications Group said, "My only advice is to make sure to complete all the forms at the same time. Recommendations should also be submitted before the deadline to ensure their arrival."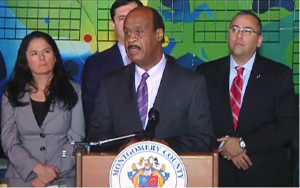 According to the gala website, finalists will be interviewed and recipients will be chosen based on the strength of their essay, recommendations, interview, and financial need. The Scholarship Awards Committee panel will look at students' leadership capabilities, extracurricular activities, as well as personal and career goals.
Winners are invited to attend the Montgomery County Executive Hispanic Gala on Sept. 18 at the Fillmore in Silver Spring, where stakeholders, sponsors, and organizations will raise funds for more scholarships. All proceeds go to scholarships for the Hispanic student population in Maryland.
Lorna Virgili joined the montgomery county executive  Isiah Leggett to announce the upcoming event at a news briefing on Tuesday March 4th 2013. "This will be a wonderful and exciting event. We are looking for many people to come to be sponsors to participate and to recognize the great contributions of our Hispanic community," said the county executive. "But more importantly, [it is] to help the many students who'll benefit from the generosity of people who participate in this," Leggett added.
In 2013, the Gala hosted 800 guests and 25 scholarship recipients according to the Montgomery County website. The National Hispanic Communications Group hopes to double the number of scholarship recipients this year, in order to assist more students in their pursuit of higher education.
For forms and additional requirements, click here.
For more information regarding the Gala, click here.