Talent Show Raises Funds for Students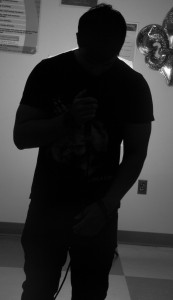 MC's Got Talent Show is more than a night of skilled performances; it is also a fundraiser for student scholarships. The Student Senate awards thousands of dollars to the top three winners of the talent show. This money can be put toward subsequent semesters at MC or any chosen transfer institutions.
The Senate is using several avenues to raise money for the student scholarships. In the coming weeks the senate will be selling Papa John's cards for $15. $10 from each card will go toward the student scholarships. Papa John's patrons can present the cards at any Papa Johns and receive one free pizza with the purchase of one pizza. The cards are valid until May of next year.
The Senate holds fundraising nights at restaurants like Panera, IHOP, Buffalo Wild Wings, and Potbelly Sandwich Shop. And throughout the night, kindles, headphones, Nationals tickets, and gift cards will be raffled off to attendees. Raffle winners must be present to receive prizes.
"All profits go straight back to students" Fundraising Committee Chair Carlos Mejia-Ramos said.
Much of the funds already collected come from local businesses interested in supporting the Senate's efforts to provide financial aid for students. According to Mejia-Ramos, the senate sent groups of two or three members out to businesses on multiple occasions. They spoke with managers and owners, explaining what they are trying to accomplish through the talent show. They have received donations of money and food from businesses including Chipotle, Hooters, Noodles & Company, Giant, and Papa John's. The donated food will be sold at the talent show. All sales profits will go directly into the scholarship fund.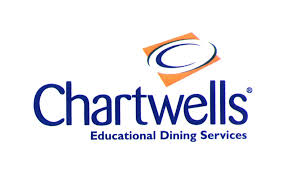 The senate encountered resistance from inside the school regarding food sales at the show. Chartwells, MC's food service disallowed the senate from selling outside food at the show. Student Member of the Board of Trustees Alexander Stone said this resulted from the "non-compete clause" in the Memorandum of Understanding (MOU) agreement between Chartwells and MC. Though an MOU is not a written legal contract, Chartwells is understood to be the sole source food provider for college events. According to Stone, Chartwells agreed to sell food to the senate which the senate could sell at the same price.
Stone said Interim Senior Vice President for Administrative and Fiscal Services Dr. Janet Wormack negotiated with Grants and Contracts Manager Chiquita Haywood hoping for a compromise on food donations. They noted that the senate sold donated food in previous years. Stone said Haywood "was actually very receptive to the whole event."
Stone said Chartwells was very helpful and supportive once communication started.They agreed to donate food for the event and allowed senate to bring in other food.
Mejia-Ramos urged students to buy tickets for the talent show early because they are $5 ahead and $8 at the door.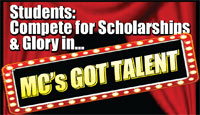 Find more information on talent show auditions here.