Hillman Entrepreneurs Program Helps Students, Teaches Leadership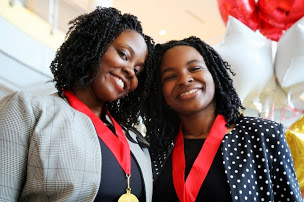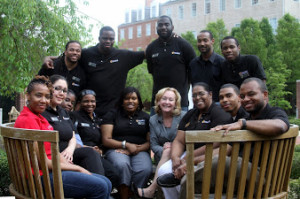 For MC students aspiring to transfer to the University of Maryland College Park but are worried about affording the constantly rising tuition payments, the Hillman Entrepreneurs Program is currently accepting applicants for the 2014 fall semester, the deadline to apply is May.
According to the Maryland Technology Enterprise Institute, the Hillman Entrepreneurs Program is an academic scholarship program that accepts 30 sophomores every year. The program is open to all majors at MC and requires students to minor in Technology Entrepreneurship at College Park. Students must also take classes including ISDS 140: Discovering New Ventures and ISDS 210: Entrepreneurial Opportunity Analysis & Decision at the MC Germantown campus on Friday afternoons Rebecca Razavi said.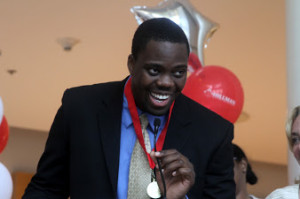 At MC, program members have the opportunity to receive internships, one on one mentoring sessions from an advisor, the chance to develop entrepreneurial and leadership skills, a one time $500 merit scholarship according to InsideMC. While students in the program are attending classes at MC, two-thirds of tuition and fees will be paid by the program scholarship.
According to the MC website, once transferred to College Park, students can receive a scholarship for up to 66% of their tuition and an extra $1,000 merit scholarship.
To qualify for the Hillman Entrepreneurs Program students must maintain a minimum of a 2.5 GPA and complete 30 transferable credits including one transferable math course by the beginning of the fall 2014 semester. Students must also be planning to pursue a bachelor degree at College Park.
The purpose of the program is to train students in entrepreneurial leadership to become ethical leaders of tomorrow's local economy.
According to an announcement on youtube, the Hillman Entrepreneurs Program was established in 2006 by David and Suzanne Hillman and launched in the spring of 2013 at Montgomery College. "I think that it's important to make sure that young people today that have the drive and the ambition to be successful that they have the opportunity to get to college" David Hillman said. "As a society we can't afford to lose those potential assets. And my hope is that all these kids will use what they learn here to make the world a better place, especially our little part of it here in Maryland."
MC President Dr. DeRionne Pollard said at the announcement for the Hillman Entrepreneurs Program in 2013, "This program is going to be significant in helping students… understand how they can be their own business leaders and that's very exciting."