Student Hopes Red Tail Website Takes Flight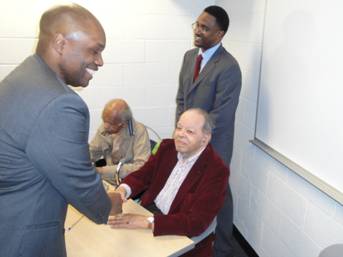 Derrick Douglass is sending the Tuskegee Airmen on one more mission. Douglass, who received a certificate from MC in graphic design and digital tools created www.redtailangels.com, a website that both informs about and commemorates World War II's "Tuskegee Airmen". The Tuskegee Airmen are the famed all black pilots of the United States Air Force that completed over 1500 combat missions during the war.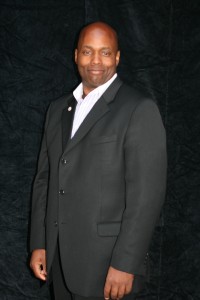 For Douglass, the website began as an assignment for a web programming class. As part of the class he had to create a website that showed all the skills he had learned over the semester. When searching for a subject to base his site on, he found the movie "Red Tails" and it sparked his interest.
Douglass then used his web development skills to begin work on the site. During his research he discovered a community of African American innovators wanting better roles in the war effort. At time of WWII, many Tuskegee Airmen had learned to fly through established flying clubs in the United States and they wanted to contribute using these skill sets. Douglass found this led to the formation of the Tuskegee Airmen and eventually the racial integration of the military.
Douglass's journey of technological development paralleled that of the technological learning and application of the Tuskegee Airmen themselves. For him it was learning to code and develop websites at MC and for the Airmen it was learning to use the cutting edge airplanes on Moton Field in Tuskegee, Ala.
His project has grown beyond its beginnings as a class assignment and is in the process of expanding to include information on the African American media of that time. Douglass wants to look into "What role [the] black press play[ed] in putting pressure on the government to include and to sustain the Tuskegee program."
Although the website is finished, the project is far from complete. "Phase two" of the project includes a wordpress blog that is meant for user generated content to gain reader participation, Douglass said.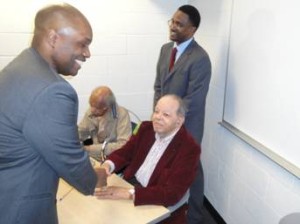 This part will delve deeper on the lives of the people involved, including Benjamin O. Davis who became the first African American four star Air Force General, as well as the influence of the black press. It will also include more of the technological aspects such as  information on the planes used and the training in Tuskegee.
Douglass reiterated the importance of the technological aspect of his project. "Without it [web development work] I wouldn't have done any of this."
Douglas acknowledges that his audience will largely consist of older African Americans. As a result he had to find the balance where the site would be technologically advanced enough to be relevant and cutting edge enough to be attractive and exciting. The site is accessible by mobile phone and is 503 B accessible for the visually impaired.
The web is "still a good medium in which to create content that, as you know, can easily communicate ideas, aspirations, [and] goals out to a world" Douglass said. "Once you go through the struggle of creating it and creating it right, it's out there for people."