New Software to Heighten Computer Security a MC
Montgomery College will soon be increasing their internet browsing security. A new service called Active Directory is going to be integrated and will replace the service currently used by the college computers. College officials say that the service is currently in its "planning stage" and that no definite dates have been set for its official installation.
Academic Computing Coordinator, Guillermo Vega, said "The purpose is more security and simply to identify when the students use the machines [computers] and how long they use them. [The system] will report to the faculty the time that the students use them with the student's identification."
Vega also says that the current service is too old and "there is no control over all of the users, just a simple public login."
Active Directory contains different features from the old service, known as Novell. Director of Academic Technology Services Lori Rounds who is on the College Council, said Active Directory stresses authentication, "It allows for the authentication of users into the network. So you log in and I log in, and Active Directory knows to check: 'is this a real authentic [identity]?'"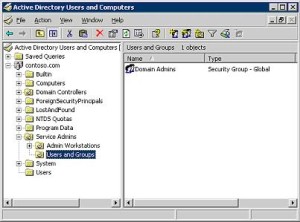 According to Rounds, this service will help protect the college's data. Should there be a case in which the information is needed, Rounds explains that the service will be able to provide data on who was using a certain computer at a specific time.
However, the service will not record what users are doing on MC devices, nor does it filter or block any sites from use. Rounds said, "Active Directory is really not for that, it is to authenticate the users; to make sure that this is a student or this is an employee."
Vega explains that internet use will not be affected by this new service, "The students will simply login and will be able to use all of the available applications for them to study."
According to Vega, the IT engineers will be in charge of the domain, which is everything under the Active Directory's network and the service will be applied to both students and staff using MC technology. Rounds points out that the service will  create "a common sign-on" future.
Rounds says that the service is currently in a testing and "tweaking" phase but that information about the service will be given to the faculty and students this week, "There's actually a communication going on [this] week from the [MC Chief Information Officer]  to the entire campus."