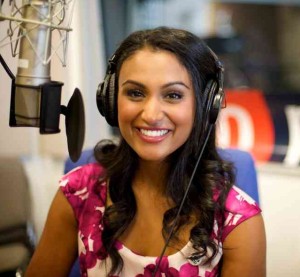 Miss America 2014 Nina Davuluri will host a discussion titled "Revealing the Beauty of STEM," a presentation which centers on the importance of women in STEM (science, technology, engineering, and math) careers at MC's Germantown campus on Feb. 25.
Davuluri is a University of Michigan graduate who has also completed medical school requirements at Le Moyne College in New York. She was crowned Miss America 2014 in September 15, 2013, becoming the first woman of Indian descent and second Asian-American to win the pageant.
Davuluri's 30 minute presentation will highlight her commitment to education, as well as  her platform of  Celebrating Diversity Through Cultural Competency. After her win sparked a range of racial outbursts on social media, Davuluri took a platform that addresses stereotypes head on.
"I wanted to be the first Indian Miss America, to be that symbol of a new face for the organization," she said in an Interview with CNN in September of 2013. "[T]o let younger girls know that regardless of race, their socioeconomic status, [or] their religion, anyone can become not only Miss America, but anything."
The presentation will be held Tuesday, February 25 at 7:00 p.m. in Globe Hall located in the High Technology and Science Center at the Germantown campus: 20200 Observation Drive in Germantown, Md.
For more information, contact Debi Higbie-Holmes at [email protected].