Raptor Rundown: On Sophomore Night, Raptors Hold Down Home Court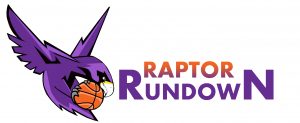 Women's Basketball
Sophomores Close Out Strong
In their last home game of the regular season, the Raptors took full control in the early goings, while doubling up the Dundalk Lions by getting out to a 26-13 lead.
For the opposing Lions, the game became even uglier inside of 5:00 to go in the first half, when the lady Raptors went up 44-21.
What was clearly an advantage for the since tip-off was the fast break offense and intensity on display from the lady Raptors. What's more, the Raptors were attacking on their side of the court for what seemed like more than half of regulation.
Sophomore guard Angelica Ceccone controlled the tempo of the offense with a solid effort offensively, while anchor center Nicole Cunningham handled the boards on both ends throughout.
Head coach Robert Long's Lions were on the defensive for most of the game, and couldn't get within even 10 points of the home team throughout the remainder of the second half, as MC rolled to a 91-72 blowout.
The manner in which the Raptors won was without a doubt the most ideal way to close out the season at home for the sophomores that were honored just before game time. As for what's ahead, the raptors will look to duplicate their efforts in the Tournament in P.G. County next Tuesday.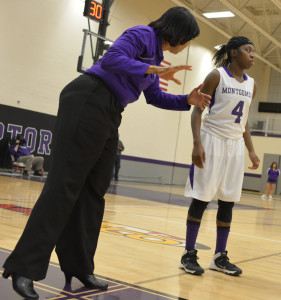 (Video Credit:  Safwaan Brown, Writer)
Men's Basketball 
Vaughn-ted Offense Defeats CCBC Lions
The Dundalk Lions were in control offensively in the first half. Until they weren't.
From being down 33-31 with about eight minutes to play in the first half, the Raptors went on a remarkable 24-11 run to close out the first period, hitting seven of their last eight three-pointers.
Freshman D'Angelo Vaughn became absolutely lethal from the arc, making six of seven field goals from deep, and recording all 18 points of his in the first half. Vaughn also contributed at the point,  notching four assists.
Although Vaughn and the Raptors were hot from the arc for a good part of the game, the home team's offense certainly slowed down in the second period, most notably late, when they failed to convert on several layups that would be considered easy.
However, Dundalk was not able to capitalize on the Raptors' inconsistent play, as even their lengthy forwards were also missing buckets.
The score stayed stagnant for the last six minutes or so, before MC's Jourdan McCants hit a pair of free-throws, capping off a very solid 83-66 win against a talented Dundalk Lions squad.
While the Raptors have two more games to play within the regular season, it is important that they don't look too far ahead to the tournament in P.G. County. A makeup game in Takoma Park against a just as talented CCBC Catonsville team will be crucial in the way of determining their seeding.