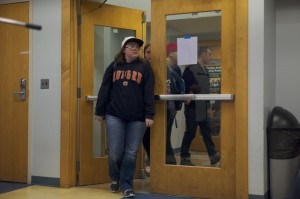 Hot topics of debate such as the discontinued status of late registration, more parking, and food on campus were all discussed last friday with Dean Darrin Campen in the student lounge in the Campus Center. Dean Campen oversees the departments of History, Education, Health, Exercise Science, and Physical Education. This is the first of several events that the Student Senate has planned in order to bridge the communication gap between students and faculty in hopes of strengthening the voice of the student body at Montgomery College's three campuses.
With the recent announcement of late registration removal, students have begun voicing their disapproval of the new approach to signing up for classes. If anyone was around the admissions office earlier this semester they may recall the monstrous line that reached outside of the building and almost to campus center. The termination of late registration will hopefully hail the end of long lines as well.
However, while some students may opt out of the mayhem by registering months in advance during fall semester, many choose to tackle registration during winter. Some simply may not know how their financial situation will shift over winter break for spring semester. Late registration has been a luxury for many that they may not have noticed.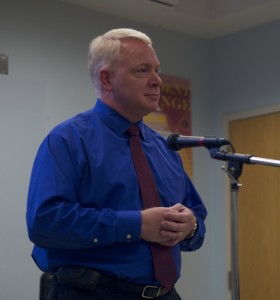 Campen explains that a reason for the new policy is because of a ten percent drop in the student's success rate if they registered late for the term. He also mentioned that students are more likely to drop classes when they sign up late. He reassured students that  "something is not working right." Only time will reveal if this new approach will remedy the concern over student success rates.
Campen announced that the Rockville campus will possibly have a new parking garage to accommodate student demand for convenient parking. Although he admitted that the plans for construction are still not clear, talks have begun. This should come as a relief to many drivers, however, many current students may not get the opportunity to enjoy the new space. Until then, Campen suggests arriving early to school in order to snag a coveted parking spot.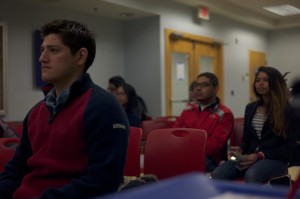 As many returning students may have noticed, the cafeteria received a huge face lift. One of the noticeable changes is the absence of Jerry's Subs and Pizza. But what many students don't know is that Chartwells is running under a different contract than the previous academic year. Campen agreed with students that the school food has become infamous for its steep prices. But for those who don't have the luxury or time for an hour long lunch break in Rockville Town Square, Chartwells becomes the only viable option.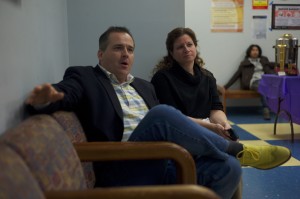 As the academic year goes on, the Student Senate hopes to reach out to more faculty and staff members such as department chairs, professors, and counselors for more conferences such as this one. Check the events calendar on MyMc for any updates.