New Athletic Director Explains MC's Priorities, Goals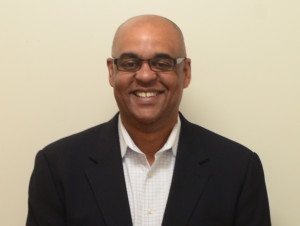 Derek Carter explained that his administration's highest priority is that every MC athlete be given the opportunity to excel in the classroom. "My biggest reward is seeing student athletes succeed, of course in their particular sport, but we want them to develop academically above all else."
What many do not know is that logistically, there are quite a few people involved in making that happen. Athletes of Montgomery College must be given the resources to succeed, which are in turn given by other staff members. "We certainly need to make sure that all of our academic counselors are available to [our athletes]."
Carter's concerns should be well understood; one of the major problems athletically for Montgomery College had been that of academic ineligibility within the men's basketball team over the previous few seasons (most notably the last) before Carter was hired. It will be his job to right that ship.
As far as other improvements go, the new Athletic Director seems to have a strong outlook on what the school's focus should be. "I want to see the seats full for all of our athletic events." said Carter. "We need to do whatever we can to promote our athletic contests effectively. I want to increase the level of student engagement across the board."
Carter elaborated on exactly what he meant by clearly stating the biggest challenge in front of himself and his administration. "The biggest challenge we face is the 'one college' model…I want all campuses to be assured that even though it's not taking place on your campus, that it will be promoted effectively" said Carter.
These concerns can certainly be validated by the recent results of fan support within all three "Raptor Midnight Madness" events:  As one would expect, the most fans in attendance for any of the three campuses for the same event was by far Rockville, whereas Germantown had the least.  one trending aspect of the three campuses that can provide an additional hurdle is that some campuses simply host better crowds for different sports. For example, all of MC's baseball home games are scheduled in only Germantown.
However, If all things fall into place, and events are indeed promoted as well as Carter explains they need to be, students will most likely fill the seats.
Despite these potential hurdles and challenges, Derek Carter, a D.C. native, seems to have the exact priorities ones in his position should have in order to improve the overall outlook of Montgomery College's athletic programs. With Carter as the new A.D., that improvement looks to be very possible.