Food Recovery Gets Approved Funds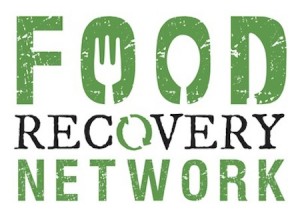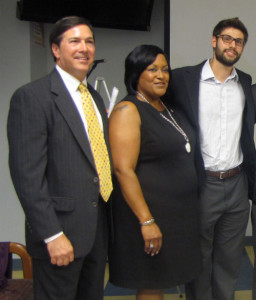 "Today is happening because of a vision. A simple vision that no one should be hungry," said Dr. DeRionne Pollard, president of Montgomery College at the press conference discussing the success of Food Recovery Work Group. From its beginnings in 2012 to its achievements this year, this group has been able to succeed in convincing the County Council to approve $200,000 to implement a food recovery system. Such a step brings the Food Recovery Group closer to ending hunger in Montgomery County and to possibly expanding its work across the nation.
When the Council approved Resolution 17-564 last October, the Food Recovery Work Group was established and began meeting in January, setting their goal of ending local hunger and keeping recovered food in Montgomery County. Founder of the program, Ben Simons, states at the press conference that "America does not have a food shortage problem, America has a food distribution problem. But to clarify what that distribution problem is, America does not have a food shortage problem, America has a food waste problem."
According to the report from the Food Recovery Work Group, in Montgomery County, 64,142 people are part of the Maryland Food Supplement Program (involving SNAPS or Food Stamps).
The conference was held on Tuesday, Sept. 10 in the Student Lounge at Montgomery College, Rockville campus for the Work Group to share their progress and their future plans. Jacki Doyle, Chair of the Work Group, explains the general strategy to bring more food to the table of the families who need it most, she says "We put our collective wisdom together over eight months and we developed a plan. That plan is about creating a structure. We already do food recovery and we do it really well in Montgomery County, but because there are still hungry people, we need to do it even better with a much better coordinated effort."
The structure Doyle references begins with Food Recovery Coordinator, someone who will develop protocols for food donations, establish outreach campaigns, and a recognition system that will recognize the participating donors. Data sets from food vendors and emergency food providers will also need to be available as well as grants for partner organizations. Funds for materials, pilot programs, and technology development will also be necessary to build a bridge between surplus food, which is usually thrown out, to emergency food providers.
Montgomery County is the first county to take a proactive step towards fixing this problem. In collaboration with MCPS, Montgomery College, and local businesses such as corporate sponsor, Safeway. Simons expresses his gratitude in being a part of an involved community, "I just would like to say that I'm proud to live in Montgomery County where we're one of the pioneers of Food Recovery and in taking a proactive approach in becoming the first county in America to implement this common sense initiative."
Councilwoman Valerie Ervin, also shares Simons' excitement, in that she sees Montgomery County as an example that she hopes many will follow. She states, "We would like to be a national example for this collaborative effort to make sure that everybody has food. And there is no reason why that can't happen across the nation. So this is an opportunity to teach the rest of our communities about recycling the food that is good and compost[ing] what is not good and work with area farmers."
In eight months, the Food Recovery Work Group has been able to collaborate and form a solid game plan to present to the City Council. As a result, the work group now has the funds it needs to execute this plan and reach for higher goals.
Director of Public Policy for Food Recovery Network, Brian Banks, has high hopes for the future of this program based on the rapid progress it has already made. He claims, "Great progress has been made. We're talking in eight months time, people have come together and have agreed on what needs to be done. Montgomery County is doing this before anybody else is doing it. In three years time my hope would be that we could actually end childhood hunger. We may not get there through this program alone, but with other programs combined we can actually feed more and more people."
The organization has been done, the passion is certainly there, and the funding has made everything possible. All that is left for the Work Group to do is to push through the agenda and set the standards for other counties nationwide to follow. From a simple vision of less hunger to organizing to feed more families in Montgomery County, the Food Recovery Program now looks to manifest its ideas with the cooperation of other programs to bring more breakfasts and family dinners to those who need it the most.