Advocate holiday gift guide
Getting all your close friends and family gifts this holiday season can be a mess. What should I get them? Will they like it? Is it expensive? All of these questions race through your head in a fury. Nothing is worse than disappointing your favorite person with a gift they think is mediocre and boring, or even worse, disappointing yourself with a gift. Heat things up this holiday season with our Holiday Gift Guide 2012. The last shopping weekend is right around the corner, so get going with our top five picks for holiday gifts!
For the Apple lovers: iPhone 5
apple.com
Amol Pandit: The iPhone has carried on a legacy for being the most notorious smartphone on the market. Even though it's popularity has been lost to competing smart phones such as the Samsung Galaxy S3 or the Samsung Galaxy Note 2, the iPhone 5 (pictured above) has remained the top holiday–and probably the most in-demand–gift of the year. With its debut in September, this is the gift that keeps on giving. This is the perfect gift for anyone because its versatility is what makes it key for any demographic. It's sure going to put a huge grin on any Grinch! Price: $199 for 16GB with a two-year contract.
For the Android lovers: Samsung Galaxy Note 2
samsung.com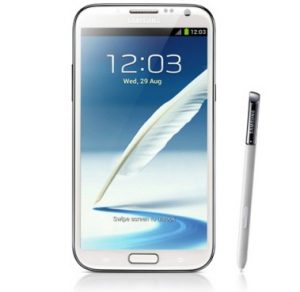 Amol Pandit: With the iPhone 5 being named a top holiday gift, its competitor, the Samsung Galaxy Note 2 (right), would also be considered a hot holiday gift. This powerhouse of a smart phone has been a huge success for Samsung since its release last month. The phone unofficially calls itself a "phablet" which essentially means a phone and a tablet hybrid. Although this smart phone does measure to be quite large in size, its width is paper-thin. The phone is also accompanied with a chic stylus with features such as handwriting recognition to help you write those emails faster and more efficiently. With its fast processor and high-resolution retina display, this smart phone is a great gift for the business-minded person and art-oriented person in your life! Price: $369 with a 2-year contract.
Stocking stuffer: Book of Secrets
thinkgeek.com
Brooks Clarke: Big, expensive boxes may steal the show come holiday season, but that doesn't mean you have to spend big to get a great gift. Take the "Book of Secrets," for example. For less than the price of a sandwich, you can delight friends and family with this font of ridiculous classified knowledge. Yeah, who needs to know that there's a secret daily flight from the U.S. to Cuba? Nobody, that's who. But with the "Book of Secrets," you, too can possess the world's most confidential factoids. You may never become a Jeopardy champion, but at least you can sound like one. Price: $4.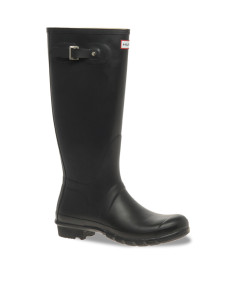 Baby, it's cold outside: Hunter 'Original Tall' Wellington Boots
net-a-porter.com
Amol Pandit: The winter is known for being wet, icy, and cold. But with a pair of Hunter Wellington boots (right), you are sure to heat things up this season. The boots are a huge fashion trend for the rainy and cold season such as winter, autumn, and spring so this gift is sure going to be useful for the fashionista in your life. Whether this gift is for you or a loved one, the gift is perfect for anyone of any gender. Both men and women find Hunter boots to not only be a fashion-forward trend but also very practical in use. Price: starting at $135.
For the practical gifter: de Buyer Pans
chefscatalog.com
Brooks Clarke: Whether you're a fledgling chef or a culinary master, no kitchen is complete without a good set of pans. Be it sausages, vegetables, or even a humble omelet, these de Buyer pans should handle your stove-top needs with ease. Best of all, these multi-sized pans can be had individually or in a complete set at very affordable prices. Price: starting at $40.