Editor-in-cuffs week 9
Monday
It's the first week of December, and a chill is in the air — however, it's 60 degrees outside and sunny. Ouzy wears bright red — maybe even crimson — cuffs, black shoes, and blue socks that feature what could be mistaken for little Christmas (a.k.a holiday) trees. We also find out via Facebook that Ouzy and his friends are big J.K. Rowling fans, and they put their own spin on a new line of novels/movies. AS expected, they highlight burritos, BBMTs, as well as stylish socks. The word of the day is "callipygous." Go look it up.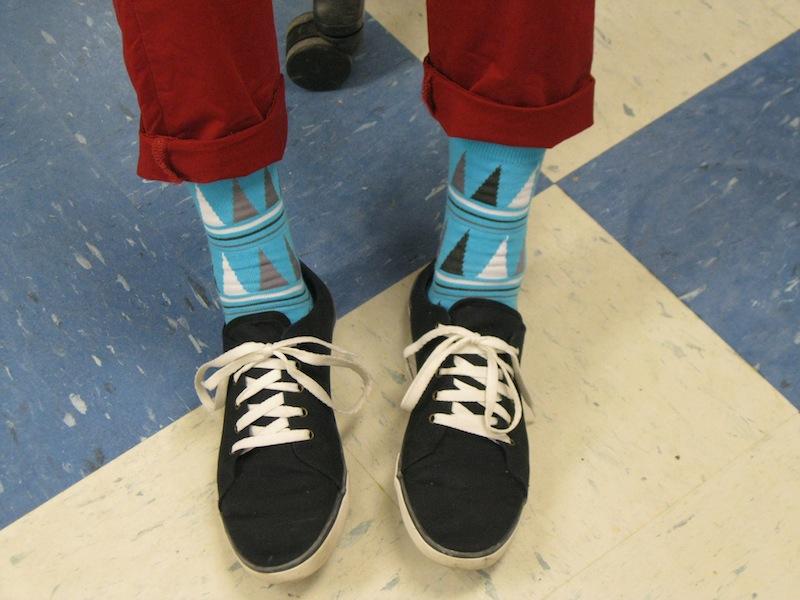 Tuesday
Ouzy attempts to make executive decisions about restaurants to cater for our office pasta party and whether or not the Advocate should visit the Newseum (the answer: obviously). He does not succeed in resolving either issue. One thing that is already resolved is that Ouzy has class, so he is being indecisive in style, wearing navy blue cuffs, multi-colored striped socks, and his Bostonian suede gentlemen's shoes.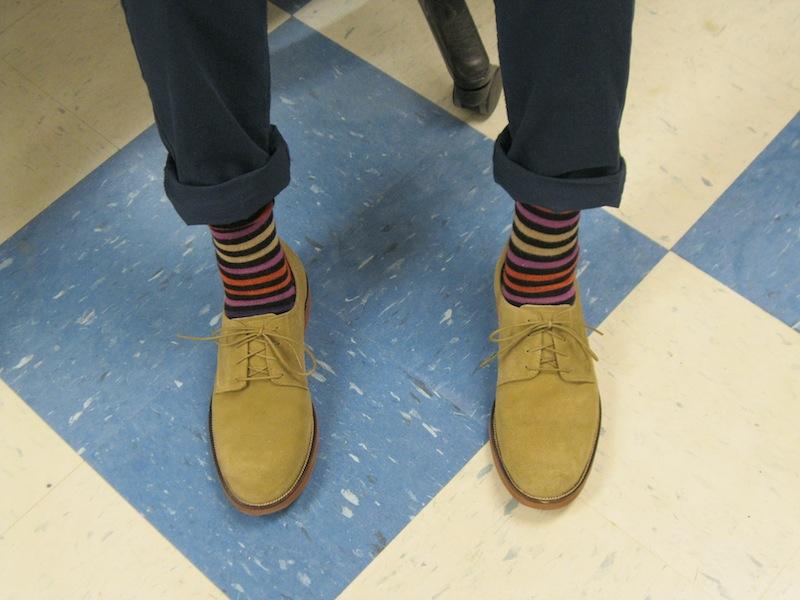 Wednesday
Becoming progressively more festive over the course of the week, Ouzy strides in wearing black cuffs, red, gray, and black socks, and the same shoes as yesterday, but still just as classy. The website got updated with some exciting new articles (make sure to read them all) so there is evidence our editor-in-chief accomplished something today. Brooks was being ungracious again, at Shelton's expense.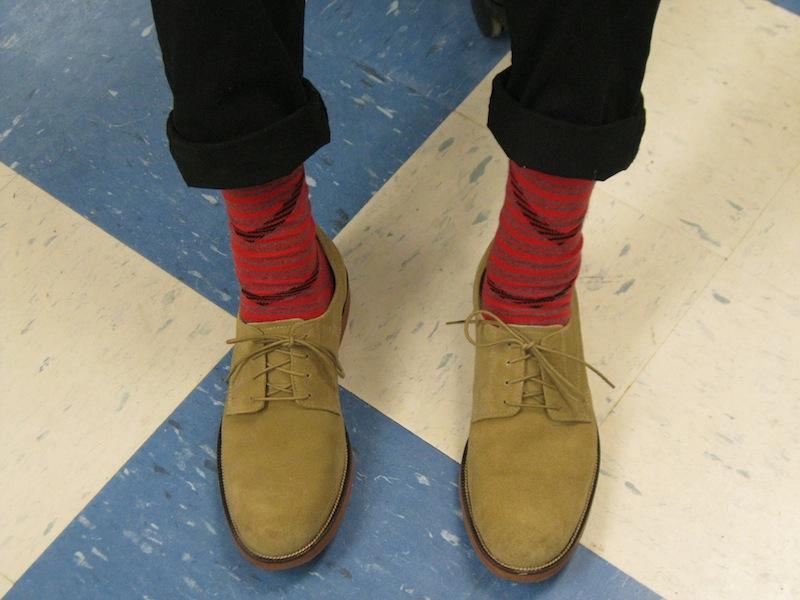 Thursday
Ouzy had "important matters to attend to" so he did not make an appearance at the lovely seclusion of the office. Instead, Brooks was unproductive, Shelton had a quotation of the day, and I screamed in anguish as Brooks sang Taylor Swifts's (colloquially "T- Swizzy" around the office) "We're Never Ever Getting Back Together". Our quote of the day was, "Let's not get grotesque." For you readers out there, this can be used in any situation, be it in discussion about cereal and snacks, or music, or freestyle dancing. Unbeknownst to the MC Rockville campus, Ouzy wore navy blue cuffs, blue and white argyle striped socks and those lovely desert ankle boots.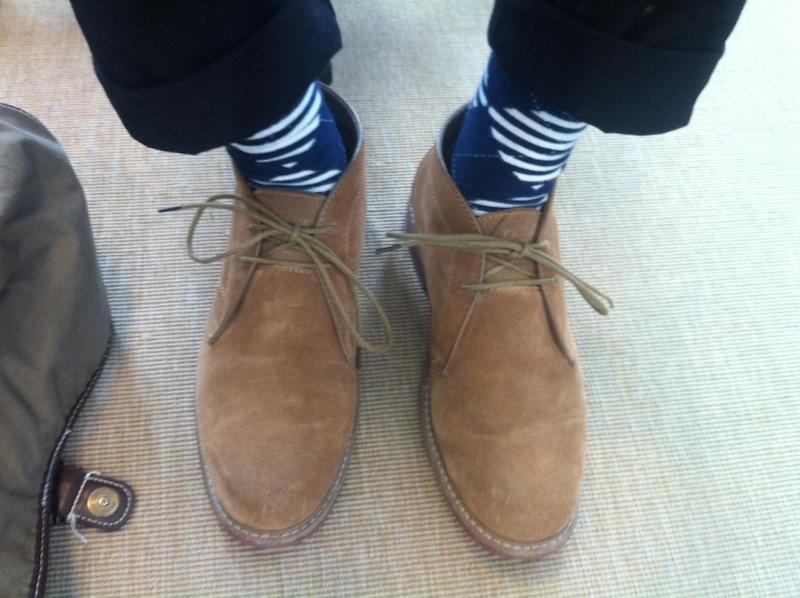 Friday
Ouzy's one day of absence has had a bad affect, it seems he thinks it is Easter because his socks are white and bright green, yellow, and pink striped. But maybe he remembers it's December because he's also sporting bright red cuffs. It's possible he is in a summer mindset because those desert bootlets are back — actually, he wears those all the time. Either way, he is enough in his right mind to order pizza for the staff meeting. And now he's ready to make decisions and inspire productivity.