Editor-in-cuffs: Election 2012 edition
Monday
At the beginning of a new week, most of us are still recovering from the confusion of a three-day school week, but Ouzy has bounced right back, wearing jean cuffs matched with red, grey, and black socks along with the popular suede boots. As a true sign of winter showing up today, Ouzy also wore a scarf (a Harry Potter scarf). With Election Day under 24 hours away, the desire to debate important issues was in the air, meaning we spent no fewer than 45 minutes discussing fonts for the site. And currently, our snack bar is utterly empty.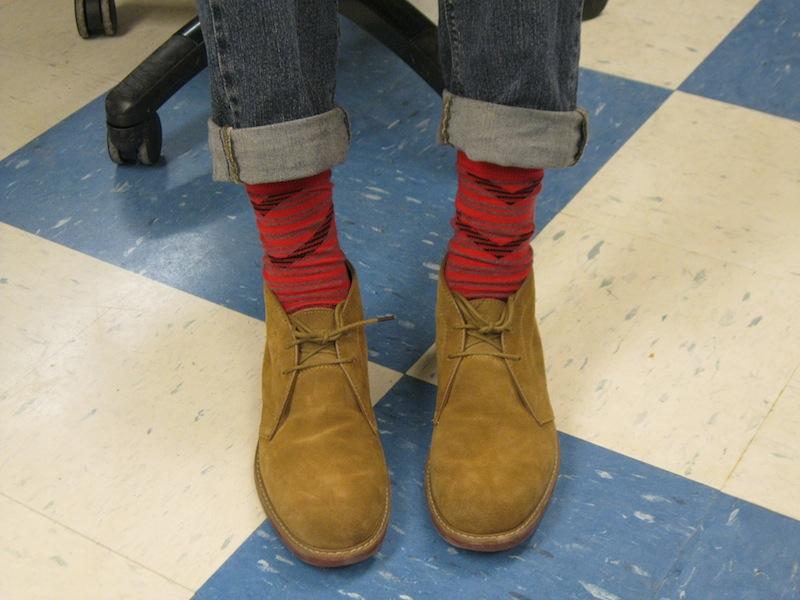 Tuesday
It's Election Day! Make sure to check out the Advocate writers and friends who came out to the polls. On Taco Tuesday, Ouzy makes it out to the polls, only to come out decked in stickers. On his feet, Ouzy sports politically correct black shoes, multi-colored checked socks, and good ole American jean cuffs. He monitors the election in style, and keeps his own tabs on the states in the Advocate war room.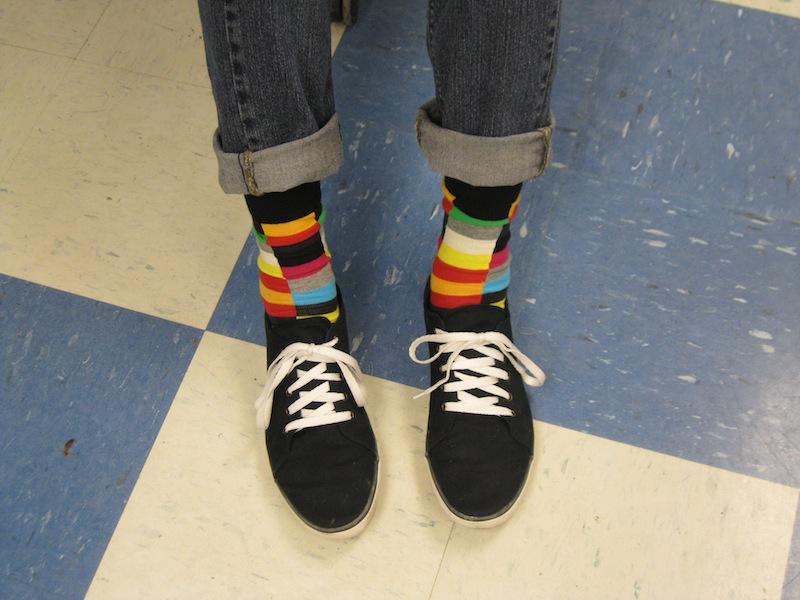 Wednesday
In celebration of Obama's win (or in protest of — no one knows) Ouzy wears unbiased goldenrod cuffs, purple, pink, and black striped socks, and his favorite desert boots to the office. It is slightly subdued festivity due to the fact that there is a drastic lack of snacks in the office. Brooks also makes an appearance, but does not reveal his political views nor does he make any sort of political statement with his footwear.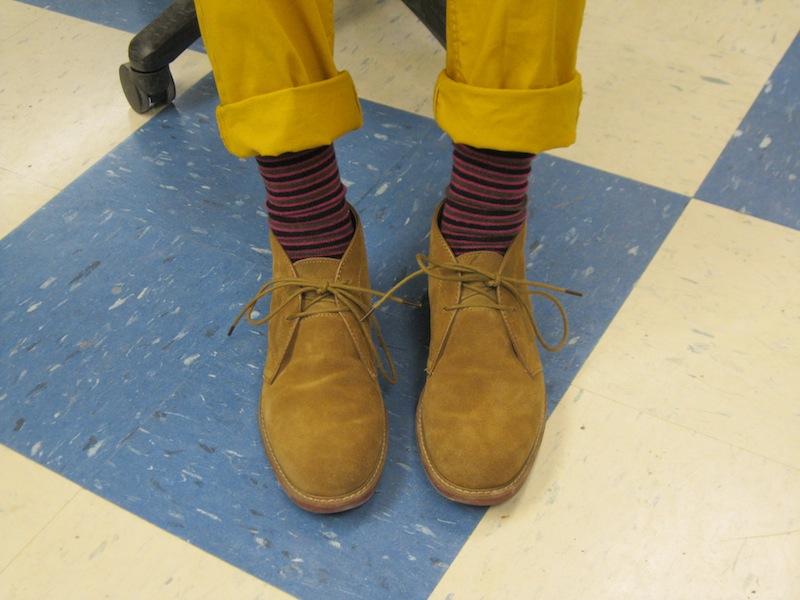 Thursday
Back to the normal grind, Ouzy works in jean cuffs, checked socks, and the ever-present desert boots. After a week of intense election coverage, Ouzy was sleep-deprived and hungry, so our lovely photographer Sonia graciously got him a sandwich, which he proceeded to inhale and then call mediocre. Still no snacks for the Advocate staff.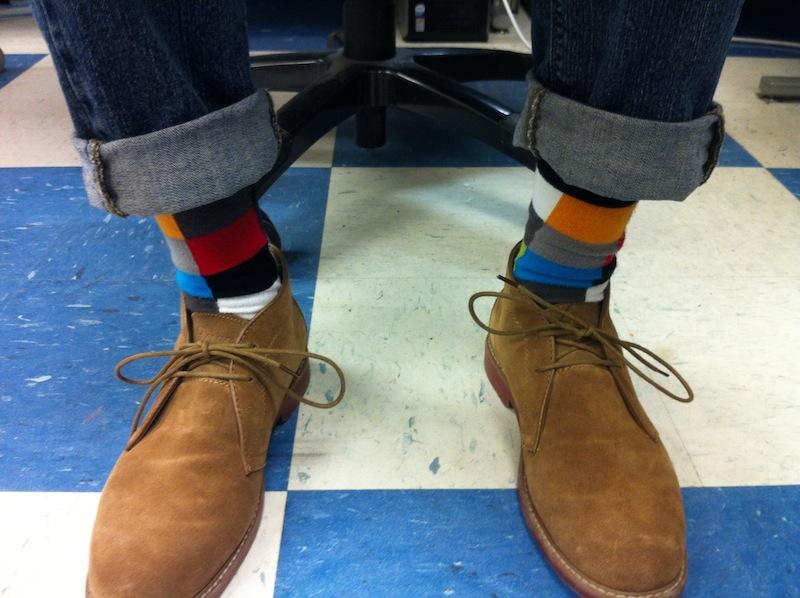 Friday
Big shot Ouzy who works for Contactually went to an internship fair at UMD. Alas, real work comes before that of the lowly Advocate. To impress all the young, clueless, and bright-eyed interns, Ouzy dons his suede desert boots, purple striped socks and royal blue cuffs. Wearing this, he is allowed to criticize all the upstarts for their ill-fitting suits and mismatched tie-lapel combos. Since Ouzy was absent from the Avocate office, the snacks still have not yet arrived.