Summer Styles
Original: May 10, 2011 Issue 16
By: Sierra Vinson
Staff Writer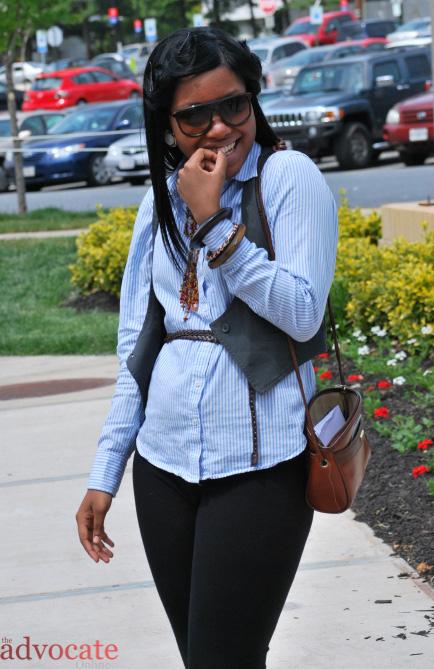 Ready, set, jet! Spring semester is coming to an end and it is time for summer vacation. Although we are no longer dressing to impress at school, it is still a must to keep up your appearance wherever you go. If you want to be the person with the most ravishing style this summer, here is the inside scoop of the hottest trends.
For men's apparel, the preppy look is in; pick a nice buttoned down shirt with the sleeves rolled up and shorts to complete the look. The all black look which includes a black shirt and black shorts is also a winner. If you want a spiffier gentlemen look, pair a blazer with tailored trousers. Men's loafers are great for the summer, because they are comfortable and you can dress them up or down. They go well with khaki pants and a fitted or button down shirt.
Stripes are in for women's apparel so make sure to include them on your fashion check list when shopping for summer. Jumpers are in as a very stylish, cute, and comfortable addition to your summer wardrobe. When shopping for jumpers, prints are the way to go to stand out against regular jumpers that you see most women wearing.
Having fun is easy to do at the beach or pool, but you won't be a showstopper without the right fashion guide to help you choose that perfect bikini. In women's swimwear, the trend is sexy lace and funky prints.
Auva Mehri, who shops at Nordstroms, Bloomies, Forever 21, and Urban Outfitters, is getting ready for the summer season by making sure she has all the hottest trends. "I like summer dresses, trouser shorts, jean shorts, and flowy tops. Trends that I look for are things that are unique and have designs and are not boring."
Summer is right around the corner and I know we are all excited to take a break from school, but that doesn't mean take a break from fashion. Summer vacation is all about having fun in the sun, but also showing people what your fashion style is all about. It's time to embrace your inner edgy side and change up your normal wardrobe into something, fun, flashy, fantastic, and most of all, fabulous.