Editor-in-cuffs 11/2/12: A super storm of colorful stripes
Monday (

Surviving Sandy, Day 1)

Ouzy does not don shoes or cuffs, but only his blue and orange striped socks. I hear these colors stimulate ridiculous amounts of coding and the desire to spend money on website themes.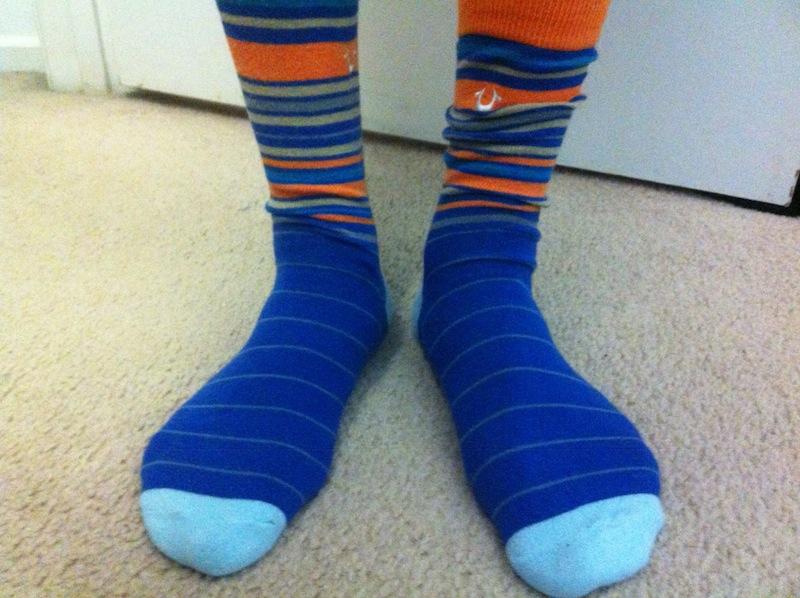 Tuesday (Surviving Sandy, Day 2)
Even when hunkering down for a hurricane, Ouzy cuffs dark blue pants and coordinates with striped socks of different blues. Today, our tireless editor-in-chief continues coding profusely, as well as making extreme changes to the Advocate's website which — at the time — featured an orange, gray, and black color scheme.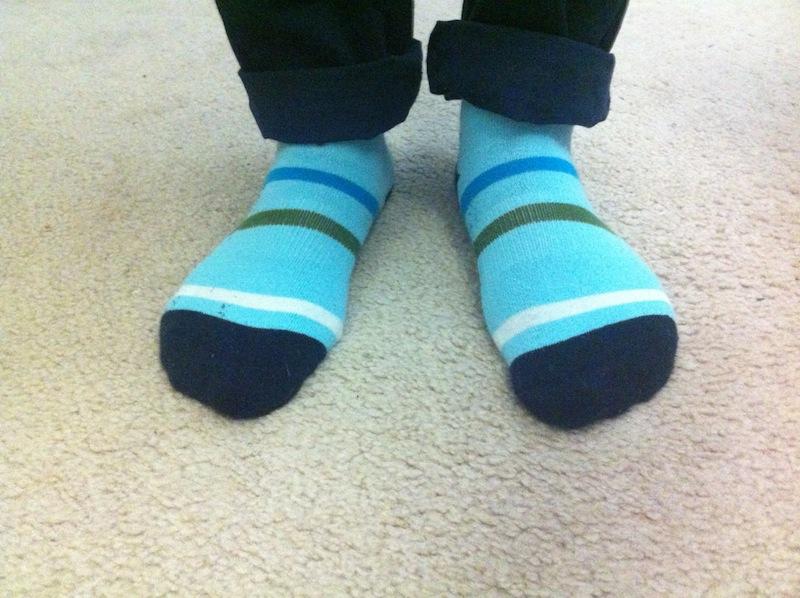 Wednesday
Back in school and ready to rock, Ouzy pulls out his trusted jean cuffs, purple and off-white striped socks, and very stylish sued bootlets. It's tough adjusting to a three-day school week, but in this ensemble, Ouzy copes just fine. Now, the Advocate website features a responsive design, with a layout that changes size depending on the size of your web browser, as well as the type of device you view it on. Go ahead and try it out. You know you want to.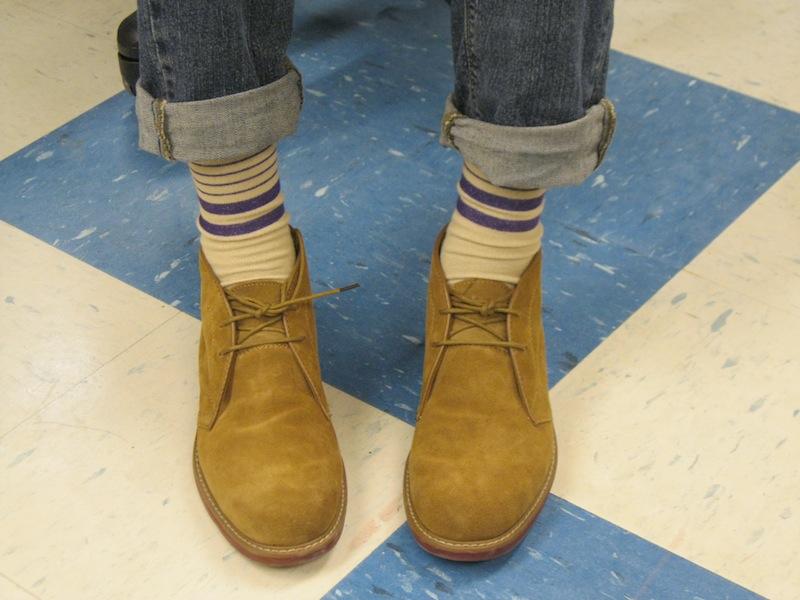 Thursday
As you can tell from the absence of the office's infamous blue and white tile flooring, Ouzy only went to his real, grown up job today. Making sure to impress in khaki cuffs and excellent suede desert boots, matched with blue, white, and red striped socks. Sad that he missed the MC Loves Dogs 5kanine dog walk, Ouzy hangs out with his boss' dogs at the Contactually offices.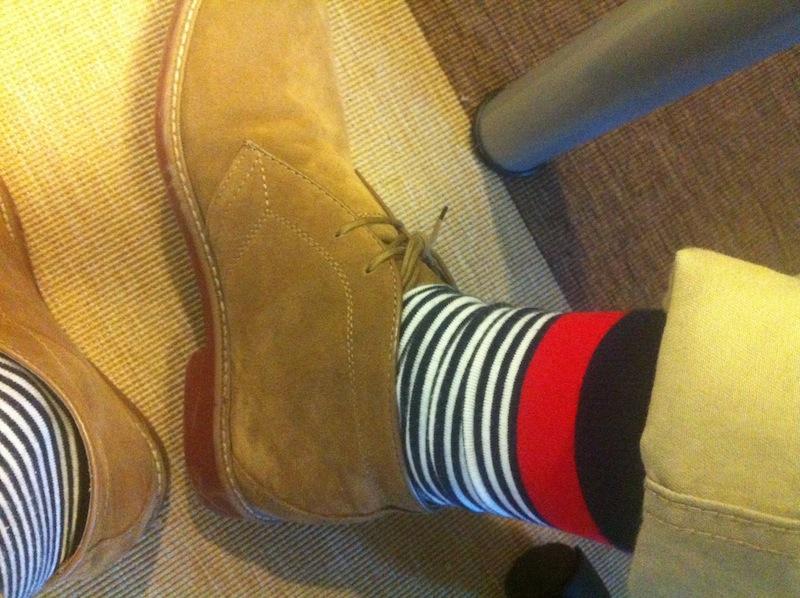 Friday
It's the end of the week. Time to go wild, right? Ouzy certainly agrees, as he strides into the office wearing modest jean cuffs and suede gentlemen's, shoes paired with striped socks that include every color anyone could wish for. It is a time of great change for the Advocate (or is it the MC Advocate, or the Montgomery Advocate?). Not only is the website theme still in flux, but our whole approach to the distribution of news is shifting. And under the stylish management of Ousmane, the staff will proceed to accomplish great things in the world of news (and features of course).