Editor-in-Cuffs 10/19/12: Blueberry Muffin Tops Cereal edition
In our "Editor-in-Cuffs" feature, we look back at the week in socks of our editor-in-chief, Ousmane Mariko. Very early on, it was apparent that his sock collection was both massive and highly colorful, so we decided that we had to share to the world what we witness everyday.
Monday
On this bright and warm October Monday, Ouzy reports to the office wearing his neuron-stimulating combo of navy blue cuffs, striped socks, and the ever-successful yellow Adidas shoes. He will go on to have such great ideas such as AdvoCon (stay tuned for an awesome, Advocate-sponsored event), buying a new mac charger, and, well, probably something else.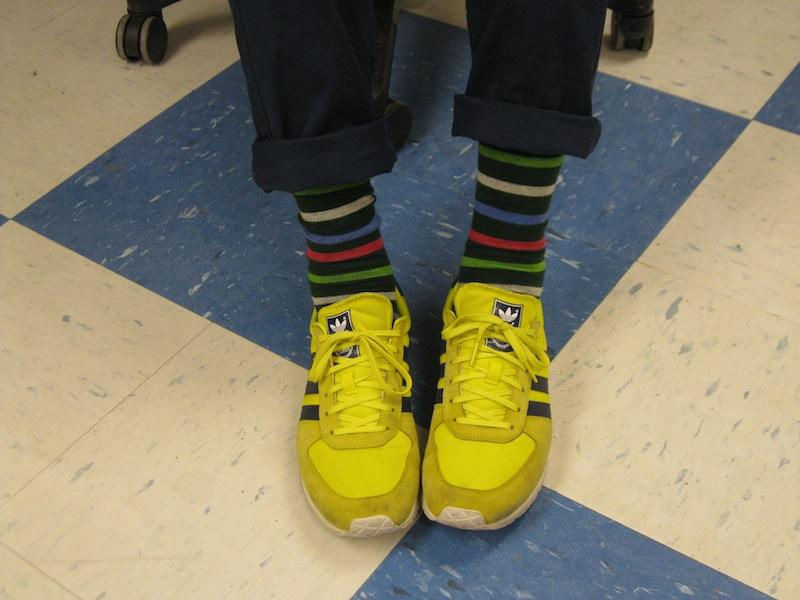 Tuesday
Much chillier than Monday, Tuesday's ensemble includes classic blue jean cuffs, striped and zig-zagged socks, as well as non-obtrusive black shoes. Ouzy wears this especially for the ground-breaking Presidential debate. In the Advocate live blog, he wittily quips that the Yankees are down 2-0, oh wait… those are the baseball updates.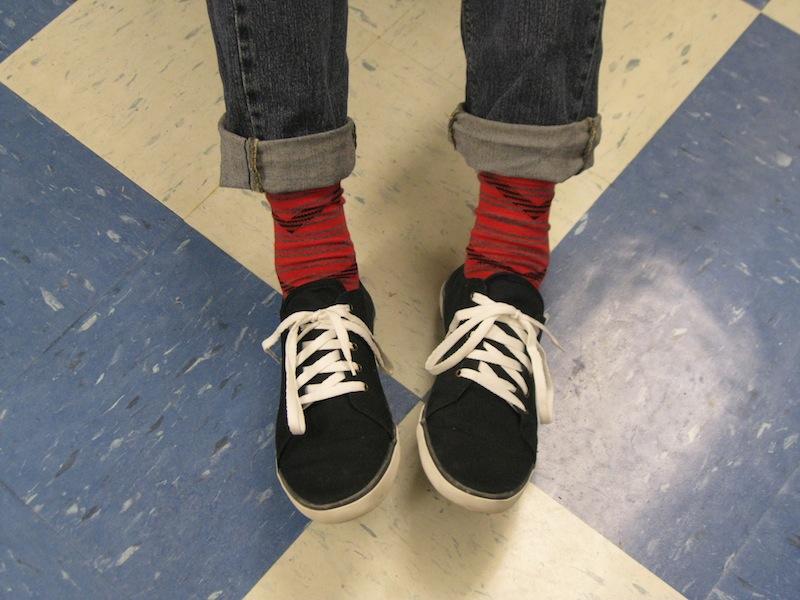 Wednesday
On this awkward mid-week day, Ouzy sports red chucks, navy cuffs and bright striped socks in between. Apparently this is appropriate garb for spontaneous karaoke and heated debates about — wait for it — snacks and cereal. According to our esteemed editor-in-chief, a food — if we can even call it that — with the name of "Blueberry Muffin Tops" tops his list of best cereals.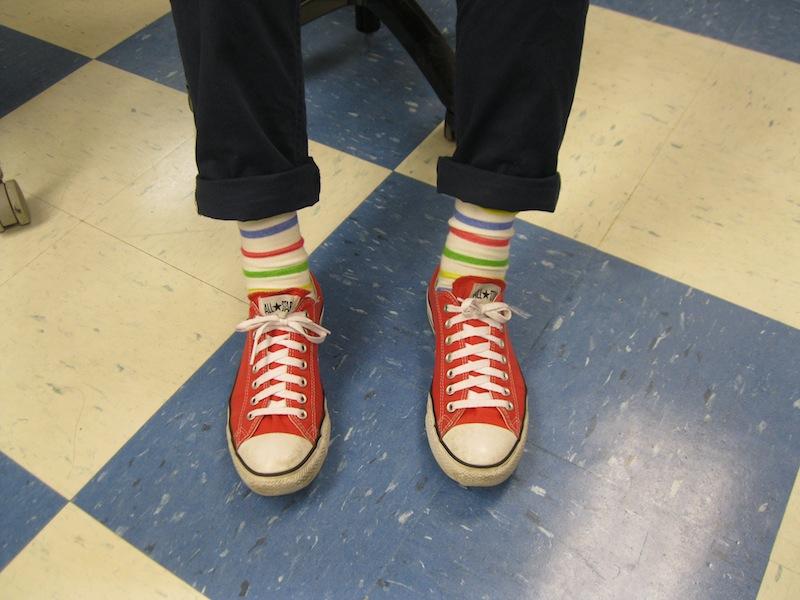 Thursday
Ouzy comes in to work wearing navy cuffs, black shoes, and a visually stimulating pair of socks. Are they argyle or are they striped? They're actually both. Crazy right? This combo definitely surpassed Brooks' modest stripes and common tennis shoes. Apparently argipe, or is it stripyle, socks are good for arguing impossible cases. Especially when it has to do with a certain blueberry -flavored cereal.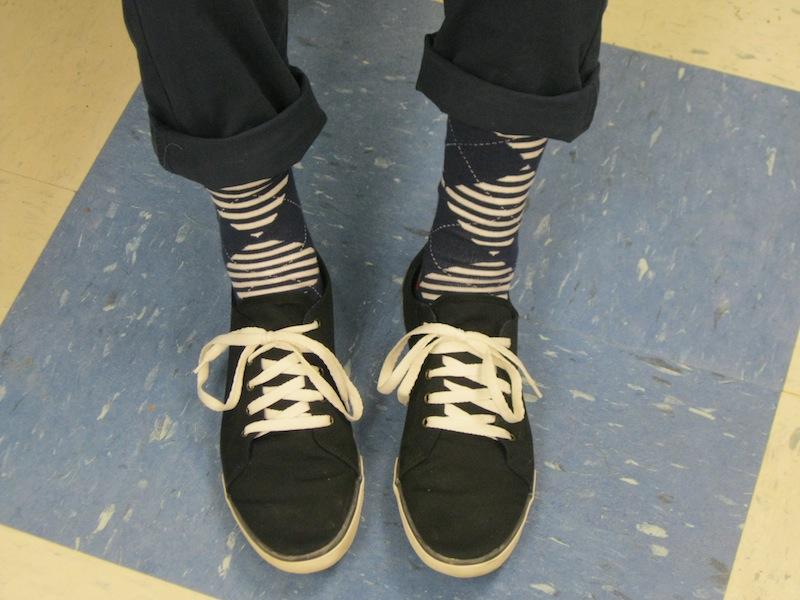 Friday
The highly regarded editor-in-chief steps boldly out in what could be the boldest colors of the week. The ever-classy navy cuffs top off the orange and blue striped socks matched with his yellow Adidas sneakers. This is a fightin' combo, as Ouzy goes grain-to-grain against yours truly in a battle of cereal superiority. So far, Cinnamon Toast Crunch: 1, BBMTs: 0.