Editor-in-Cuffs 10/12/12
Monday
Here, Ouzy rocks mustard cuffs paired with blue and green checked socks complement black shoes with white laces. All this for the lowly work of a renowned online publication called…. Wait for it… THE ADVOCATE.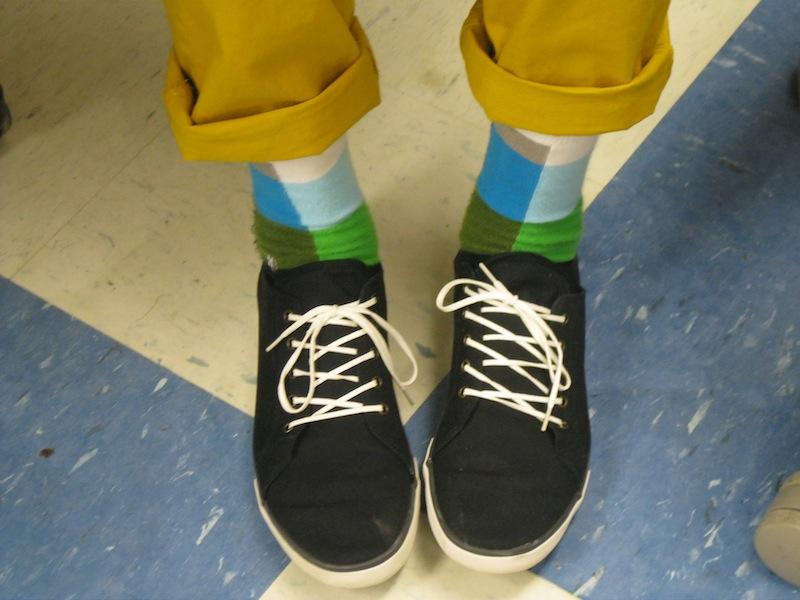 Tuesday
Neon yellow Adidas shoes catch the eye, then black striped socks and navy blue cuffs complete the combo. On a day like today, Ouzy is ready to take on the challenges of standardizing ad prices and whipping his writers into grammatical shape.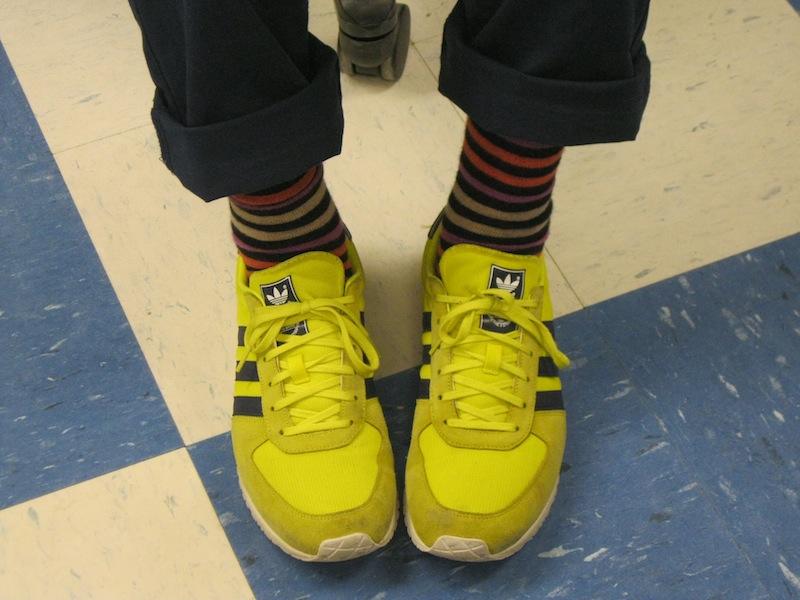 Wednesday
Ouzy wears his Kelly green cuffs, rainbow striped socks and black H&M shoes to prepare for his upcoming job as chief elf officer at the North Pole.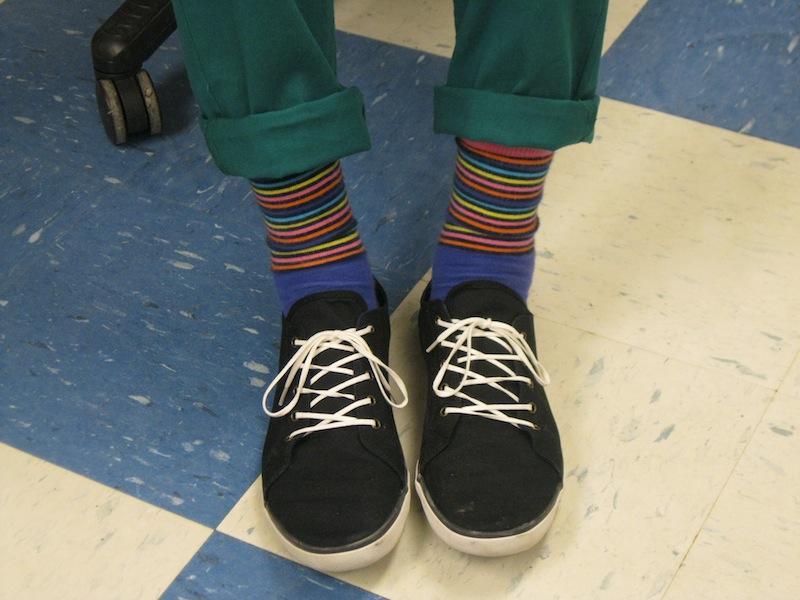 Thursday
Ouzy decided not to come into the office today. He wasn't considerate enough to grace us with his presence, so his cuff combo remained a mystery. He then found time in the busy day of his real job to snap a quick shot featuring blue jean cuffs along with Rasta-themed socks and the traditional multi-colored Adidas shoes.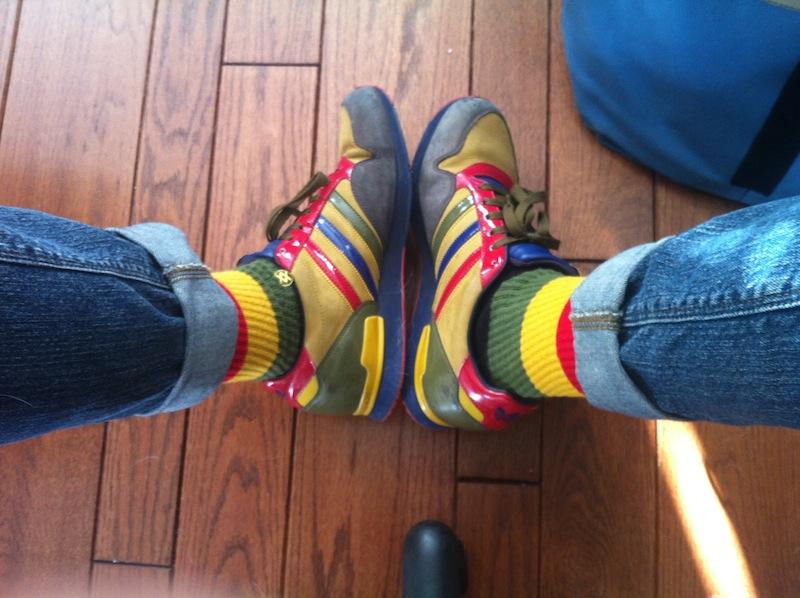 Friday
Back at work for the Advocate, Ouzy does "work" in the office – including donning multiple pairs of sunglasses, listening to rap, and attempting to fix WordPress, all while wearing blue jean cuffs, pink, purple, and black striped socks, along with his black H&Ms.