Editor-in-Cuffs 10/5/12
In our "Editor-in-Cuffs" feature, we look back at the week in socks of our editor-in-chief, Ousmane Mariko. Very early on, it was apparent that his sock collection was both massive and highly colorful, so we decided that we had to share to the world what we witness everyday.
Monday
For the first day of the week, Ouzy pulls out a pair of multicolored checked socks along with his classic Adidas sneakers. In this apparel, The Advocate is ready to be seen out in the field.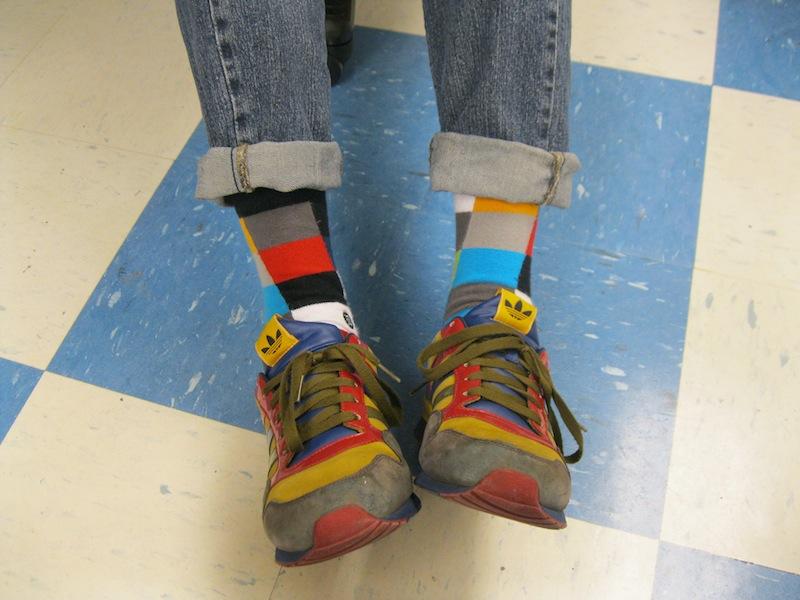 Tuesday
This combination of striped socks with a pair of solid yellow Adidas, is something Ouzy commonly wears into the office to do his job, or to listen to Will Smith and Avril Lavigne.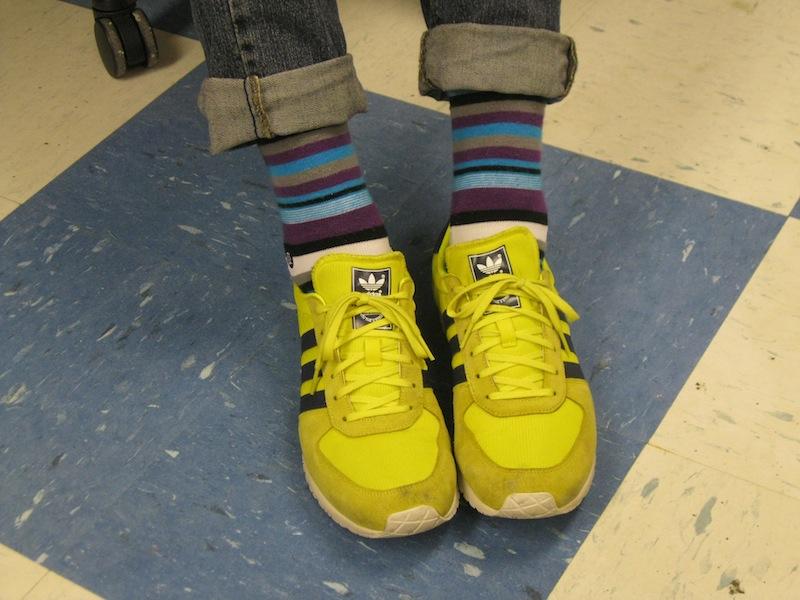 Wednesday
A little more dressed up in kelly green cuffs and dark striped socks, Ouzy takes on the world in an epic battle of Words with Friends. And, of course, his Adidas shoes.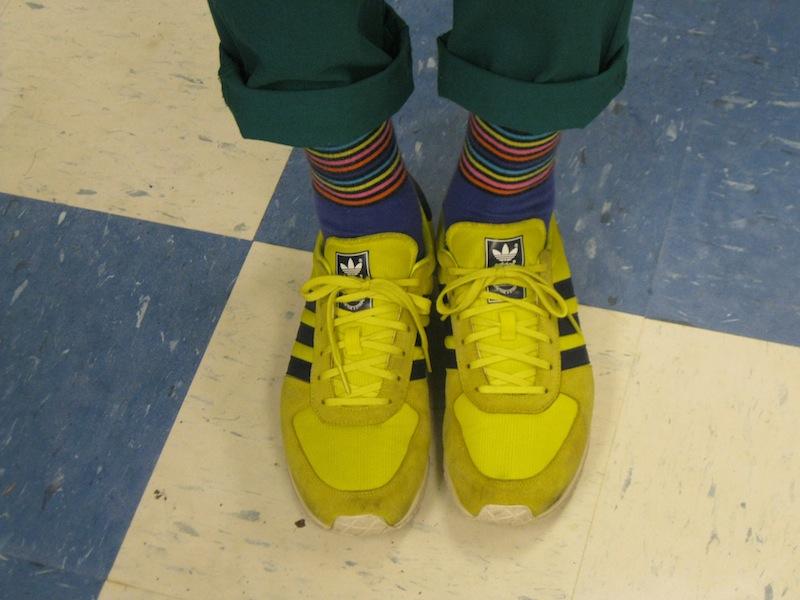 Thursday
Sporting again the yellow Adidas footwear, but this time paired with simple purple and pink wide striped socks along with complimentary black cuffs.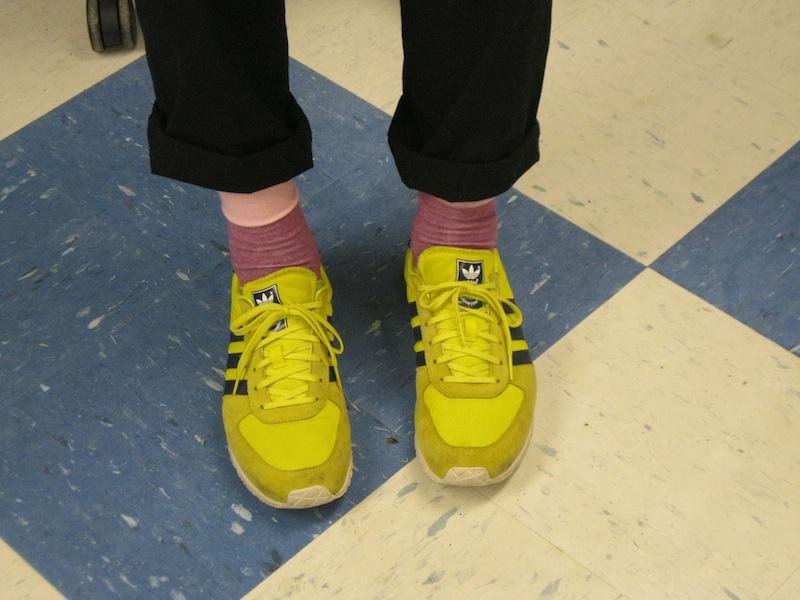 Friday
Thinking out of the box on Friday, Ouzy comes to meetings wearing red Chucks and dizzying blue and white striped socks. Navy blue cuffs finish off this Friday ensemble.