Tech tips: Nine apps worth using
There are a ton of apps marketed towards college students. We're young (for the most part), connected to the latest gadgetry, and rely on computers and smartphones to keep track of a good chunk our lives. So it makes sense that places like the App Store and Google Play marketplace would have a sizable amount of apps aimed at the busy grad.
Unfortunately, not all apps are created equal. If you take a short stroll down the wild west that is Android's digital store, or even the highly curated inventory on Mac and iOS, you'll see that, while there may be a few gems, the majority of those student-centric apps are a grade A failure.
While finding the best email client or note-taking app may seem like a herculean task, we here at the Advocate have waded through all the rabble to bring you the creme de la creme. Here are the top nine apps no student should be without.
Note: We're not including apps that come pre-installed on your computer (e.g., iTunes on the Mac).
1. Adobe Creative Suite 6 Design & Web Premium
adobe.com – $350 (at MC Books and More)
Anyone even remotely familiar with graphic design knows that there's no substitute for Adobe's suite of software. If you plan on having a career in any design-related field, you'd better get familiar with Adobe's extensive lineup of tools. It's been the gold standard among digital artists, illustrators, newspapers, and web designers for decades. It's also the Montgomery College Communications Arts Technologies' program of choice. And at just under two grand, it's also really freakin' expensive, unless, you happen to purchase it at Montgomery College.
Take our advice and invest in a copy now. The best part about programs like Photoshop and InDesign is that there are a million different ways to accomplish the same task. So even a few years down the road, older versions are still just as good as the latest and newest version, even without the newest bells and whistles.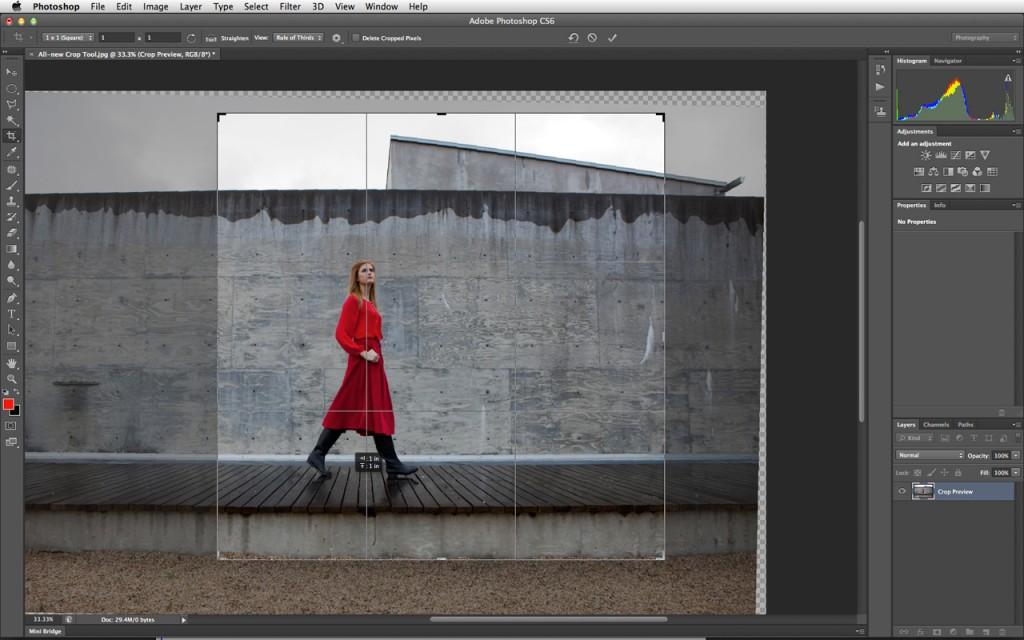 2. Sparrow Mail / Postbox
sprw.me and www.postbox-inc.com, respectively – $10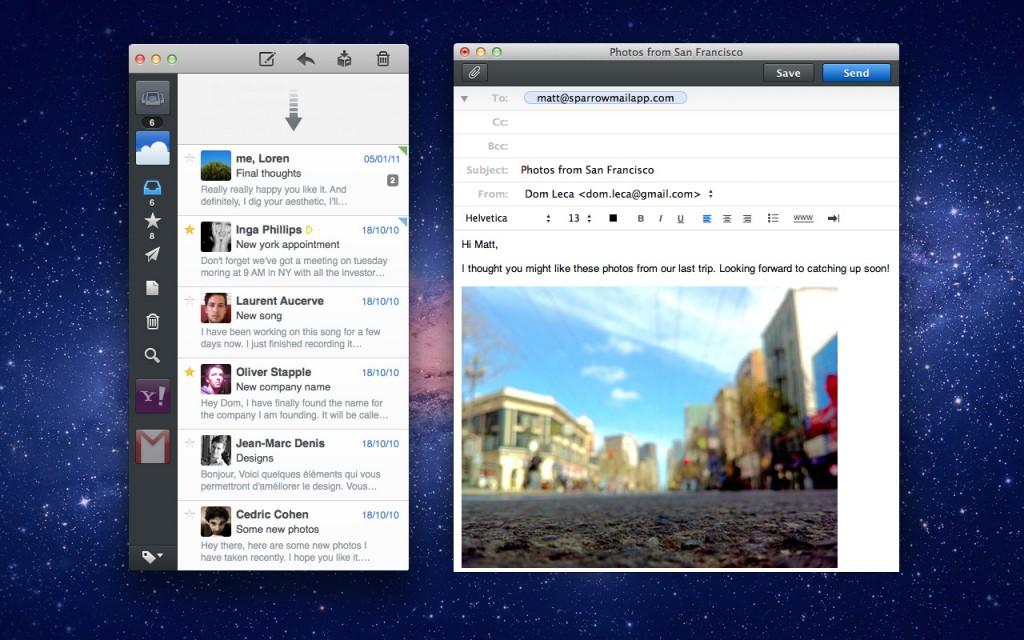 If you're like us, then you probably have way more email accounts than you know what to do with: multiple Google accounts, Yahoo, MC mail, maybe a Hotmail account for good measure. If only there were a way to keep track of all those accounts from a single centralized location. Well, luckily for us, there are a couple of options.
The Sparrow team may have recently been gobbled up by Google, but their fantastically simple mail client is still available. Sparrow's looks are more inspired by Apple's design language than the Mac's own email client, and it makes sorting through all those accounts a relatively painless process.
If you're on Windows or want a bit more control over your mail viewing experience, Postbox is as strong as they come. It may be similar to the open source Thunderbird client, but this is definitely a case of getting what you pay for. The interface is clean, and Postbox makes sorting and archiving important messages a breeze.
3. Pages / Google Drive
App Store / google.com – $20 and free, respectively
We all know Microsoft Word is the de facto choice for creating anything that has to do with, well, words. From essays to that amazing screenplay you always swore you'd write someday, Word may be the most well-known choice, but it is by no means the best. Apple's Pages is a cleaner alternative to Word for Mac users. Made specifically for Macs, Pages offers all the functionality of Word, the ability to work with Word documents, and is way cheaper. Best of all, Pages features iCloud support, so you can swap your documents across your iPad or iPhone, granted that it's installed on those devices.
For those plugged into the Google ecosystem, Google's browser-based Drive (formerly Google Docs) offers a clean – if a tad too simplistic – interface, as well as access across any computer with an Internet connection. Drive is also free, and we like free.
4. Google Chrome
google.com – free
A lot of users don't really consider all the different browsers out there. Whether you're a Windows (Internet Explorer) or Mac (Safari) user, your computer comes equipped with a capable browser. But when you think about it, you spend a huge chunk of your time on the Internet across a lot of different machines. So why not use a browser with a simple, yet powerful interface that can sync your data across any computer?
Google Chrome is a rising star in the browser wars (yes, the browser war is a thing), and there's a good reason people are switching over from mainstays like Firefox. Chrome is a minimalist browser, yet has all the tools most people need. Profile syncing, an ever-expanding list of extensions (and games), and forward-looking HTML5 support are just a few of the features Chrome offers.
5. Fruit Ninja
App Store / Google Play – $1
If you've ever been in a really boring lecture before, you know it can feel like an eternity before the inevitable sweet release of freedom. Most people resort to trolling Facebook or texting, but you're different. You're smarter than those chumps because you came equipped with this awesome little fruit slasher.
It may be mindless fun, but Fruit Ninja is a neat way to kill a little bit of time, be it in class or on the bus ride home. Best of all, it's only a dollar. What's not to like?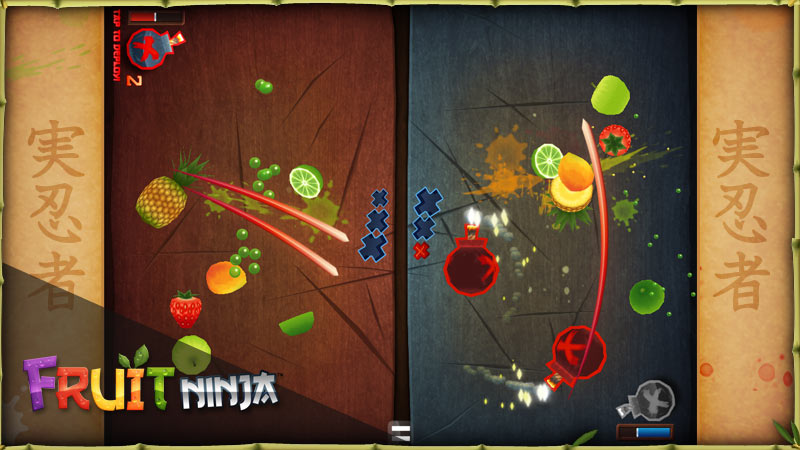 6. iProcrastinate
App Store – free (on Mac), $1 (on mobile devices)
Keeping track of dates, assignments, and other notes is an absolute must if you plan on actually graduating. But who wants a gigantic stack of notebooks to lug around all day? There are a ton of organization apps to choose from, however, a few end up costing upwards of $40. Thankfully, one of the best in this category happens to be 100 percent free — no ads included.
iProcrastinate may seem simple at first, but with the ability to make multiple color-coded folders, include specific dates for notes, and look at a handy calendar view, it serves as a decent all-encompassing replacement for a bevy of other apps.
For those on Windows or Android, Wunderlist is also a good, free option.
7. Spotify
spotify.com – free (ad-supported) with monthly subscriptions available
Most people have heard of Pandora by now, but what if you want a little bit more control when it comes to your free music streaming? Thankfully, Spotify is here to alleviate more controlling maestros of the pain of getting stuck on a crappy song with no skips remaining.
Not only can you play just about any song that suits your fancy, but you can also share custom playlists with friends, as well as the greater Spotify community. You do need a Facebook account to use Spotify, but that should't be a problem for most. And once again, who can argue with free?
8. iTranslate
App Store / Google Play – free
Whether you're studying a new language or just feel like looking up a word or two, iTranslate is a simple little app that fits the bill perfectly. The interface is incredibly simple, you can search by text or by voice. And, you guessed it, it's free.
9. Dropbox
dropbox.com – free (2 GB limit) with monthly subscriptions available
How could we possibly forget good ol' Dropbox? While nothing can replace the ever-reliable thumb drive, Dropbox is an excellent option for saving and sharing large files.
It's free for a 2 GB space of data which will be more than enough for most folks (provided, you do a little house cleaning every once in a while). The only drawback is that it relies on an Internet connection, and we all know how dodgy campus wifi can be.
Bonus App: Talking Pierre the Parrot
App Store / Google Play – free (ad-supported)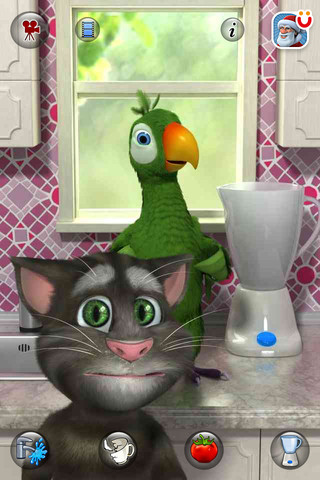 Ever want to see a cute little green parrot say the most atrocious, deplorable, morally reprehensible things you've ever heard? Of course you do, and now's your chance to live the dream. Pierre may seem cheerful and innocent on the outside, but deep within lies the darkest of all evils: man.
"It's just an innocent children's toy," you say? Bullcrap. Here's the app store description:
"Talking Pierre is a very energetic and lively parrot, who lives in Talking Tom's kitchen. He's still a teenager and he likes to cause as much noise and destruction as possible. ;-)"
Come on, look at that winkey smiley face! They're practically begging you to take Pierre to unspeakable depths of stupidity. And if Pierre's voice recognition ever fails, he has a feline buddy for backup. We truly do live in the future.