Rolling Raptor Kitchen EDU
If you haven't heard of the Rolling Raptor Kitchen then this article is for you! I had the pleasure of speaking to Jana Anderson, Associate Professor and Coordinator for the Hospitality Management Program, about an opportunity for hospitality students. Below is a Q&A about this opportunity.
1. What is Rolling Raptor Edu Kitchen?
The Rolling Raptor Edu Kitchen is a 26" food truck equipped with the most cutting-edge culinary equipment and technology.  It is designed to serve as a mobile business venture, which will enable students to develop a food truck business/ concept, fabricate and test out products to be served, cost out and develop menus, operate the food truck in a real setting (e.g., golf courses, breweries, City of Rockville events), and finally evaluate the success of the concept based on customer feedback and financial gains or losses.  Students also use the EduKitchen to present their findings as it is equipped with an external digital screen that can be used for presentation purposes as well as a digital menu board.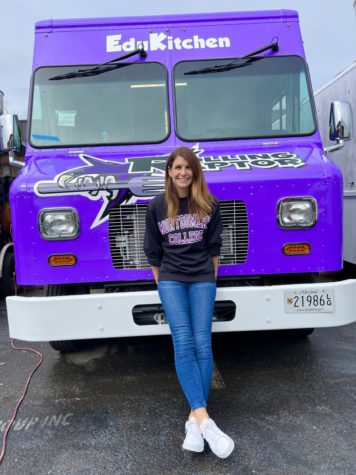 2. When and why did you start the Rolling Raptor EDU Kitchen?
The Rolling Raptor EduKitchen idea was developed by Professor John Coliton (he was the Business, Economics, Accounting, Computer Applications, Hospitality Management and Paralegal Studies  (BEACAHMPS) Acting Dean at the time) and me in January 2022.  The idea was to create an experiential learning lab for Hospitality Management students.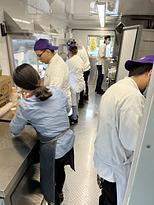 3. Who can participate and work in the Edu Kitchen?
Currently, students enrolled in the following courses will have an opportunity to work in or in partnership with the EduKitchen:
-HMGT 204: Catering & Banquets
-HMGT 240: Hospitality Marketing
-HMGT 299 & WDCE Co-list Course: Food Truck Entrepreneurship
-HMGT 107/ 107L:  Food & Beverage Management
-HMGT 105:  Safety & Sanitation
-Hospitality Internship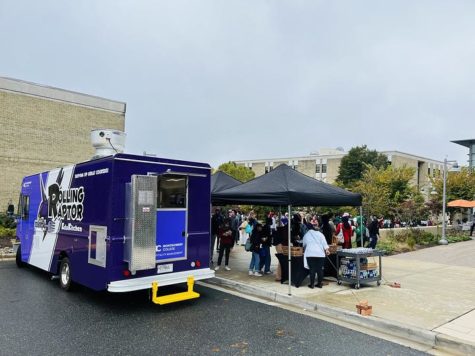 4. Is it Volunteer, paid or for credit?
All of the Hospitality Management (HMGT) courses that use the Rolling Raptor are credit courses, but HMGT 299 is co-listed with WD&CE.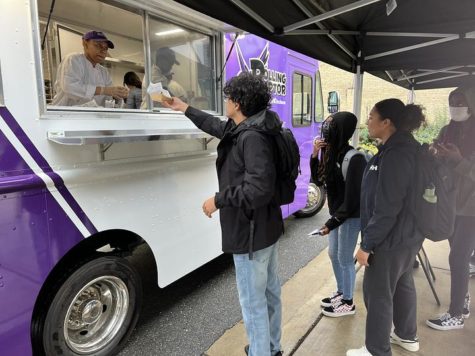 5. Do students from all three campuses work on the Edu Kitchen ?
Students from any campus can have an opportunity to participate in Rolling Raptor events if they are enrolled in any of the courses mentioned above!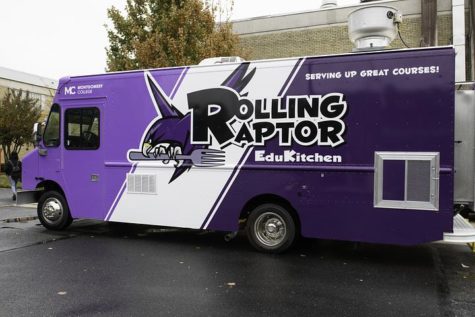 6. Do you serve all three campuses?
The Rolling Raptor is not part of the food service options for students on any of our campuses.  It is a lab!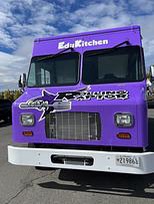 This opportunity is great for students who want to have their own food business or food truck in the future. If you are a part of the majors above or have any more questions, reach out to Ms. Jana Anderson at [email protected] for more information.