Advocate Editor-in-Chief Initiates Immigrant Chat Circle to Overcome Challenges
Montgomery College, as a community, represents more than 160 different countries, ranks as the most diverse community college in the state according to Community College Review, and has a student body population of almost 60,000, as stated on MC's website. Immigrants face enough challenges outside of the school system, from health insurance to media to stereotypes to taxes, and often may feel isolated in their struggles when attending an American public school. Thus, Advocate Editor-in-Chief, and Student Senator at Large Ayesha Adnan, a Pakistani immigrant, held a get together for nearly two dozen MC Rockville students to have a focused discussion on challenges faced, issues overcome, culture shock, and advice for international students.
Hong Kong immigrant Hon Lam, Achieving the Promise Academy (ATPA) Academic Coach and Advisor for International Friends Club, facilitated the event. He described its mission as, "the ability to get everyone together to continue this in the future – an initial step to have a community of immigrants share the challenges they face in the US, and how to overcome [them]."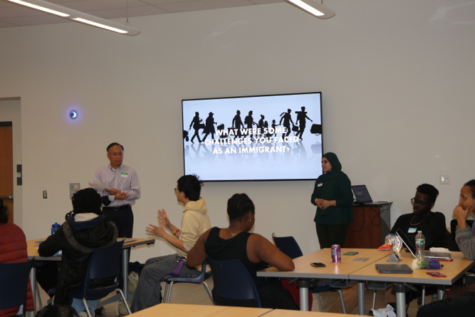 Ms. Adnan stated that as an immigrant herself, she "wants hope for the future." She mentioned therapy as a commonly taboo subject for immigrants, and an additional desire for a "safe space." She believes people need to "take the step and get to know people."
MC Students described feelings of alienation with various cultural norms, from food, to humor, to language, to video games. For example, Chinese immigrant and student Haoji mentioned that, "in China, we never [could] play PS4; only PC games. I had to do research on my phone after being invited to play some PS4." (China lifted its ban on video game consoles in 2015.)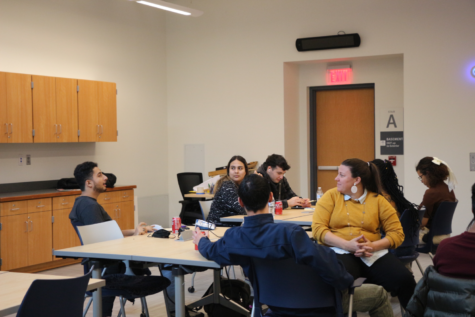 Many students praised the English for Speakers of Other Languages (ESOL) program for being helpful with language-learning. Student Senator at Large Bouchira chimed in, "I feel I shouldn't be there when talking to a group of people about what's going on in the community. The first three years, I did everything on my own. It's hard to find peer support; especially if you're a minority."
Concerning culture shock, one student decreed, "do what you want to do while honoring your parents who brought you here." From clothes to collectivism vs individualism to portions to respect, people have different backgrounds, and to fear others' toxicity should not be present in a culturally relative learning environment.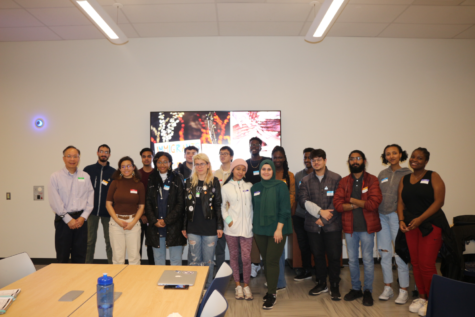 Another student gave the advice of giving proper introductions. "Say your name, and how to say it properly. This is who you are."
"Don't lose sight of yourself; appreciate and love your own culture while appreciating and loving the new one," another student said. Multiple students expressed annoyance when others feel surprised that they speak English.
Pius Kitengie, a South African Immigrant also of the Montgomery College Advocate stated, "find what you love, because you're gonna find other people that like the same thing." Different students chimed in what this means to them, from reading to self-care to music to working out to writing.
When students feel curious and listen to understand, their respect grows and judgement lessens. The first Immigrant Chat Circle certainly brings MC another step forward in being a driver of radical inclusion and tolerance.
For more information on International Friends Club, email [email protected]
For more information on ATPA: https://mcadvocate.com/13849/news/achieving-the-promise-academy-program-at-mc/