Tips and Tricks for Taking on Finals
As the semester winds down, we finally reach the home stretch of coursework. The pressure intensifies as students prepare to take on the most significant obstacle of the semester, finals. Finals stress out almost all students. Some students' final assignment grades determine whether or not the students pass a class. For students preparing to transfer next fall semester, fall 2022 will appear as the last semester on their transcripts and the grades will be a deciding factor in the next steps of their college careers.
Whatever the reason, everybody has something on the line. However, finals do not have to be so overwhelming, as the proper preparation can make any student feel more confident. Preparing for final exams and assignments is not a one size fits all situation, and a few MC students had some advice to share to hopefully make your finals experience a great one!
Nicholas Melendez is a sophomore, majoring in kinesiology. Phillip Hartwell is a second-year transfer student majoring in hospitality management. Mariya Pavlova is a first-year general studies STEM major.
How Do You Keep Calm When You Know You Have Exams Coming Up? 
Nicholas Melendez: "I try not to stress about exams because I've realized that it doesn't do anything for me except make me forget the things that I've studied."
Phillip Hartwell: "When I think too much about an exam, it ends up stressing me out even more."
Mariya Pavlova: "I like to plan everything out. I use a planner to keep track of my busy schedule and remind myself of any upcoming exams so I know what I need to study for."
What Techniques and Tricks Do You Use to Study?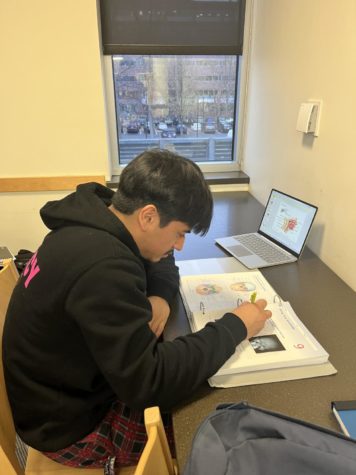 Nicholas Melendez: "One thing that really helps me a lot is reading out loud the material I am writing to help me understand and remember it."
Phillip Hartwell: "Some people say not to study the day before or the day of an exam but I disagree. I feel like I retain more information when I study a lot the day before an exam."
Mariya Pavlova: "I like to change my environment often, I find myself more likely to stay focused if I constantly change my study environments. So, one day I'll study at my desk but the second day I'll go to a coffee shop or the school library. I also like to use a reward [system], for example, if I get this section done, I can take a break and I time my breaks so when the alarm goes off I'm forced to go back to studying.
Do You Have any Exam Preparation Strategies That You Think Others Could Benefit From?
Nicholas Melendez: "Make sure to give yourself enough time to study. You won't retain the material if you only start studying the night before."
Phillip Hartwell: "Even if your professor posts their slideshows, it is still a good idea to physically write down your notes. It helps you to retain the information."
Mariya Pavlova: "Putting your phone on do not disturb is a must, or putting it somewhere on the other side of the room. I know for me my phone is my number one distraction and I know I'm not alone."
Do You Have Any Advice for Students Who Will be Experiencing their First Set of Final Exams?
Nicholas Melendez: "All I truly recommend is not stressing over your exams because no matter what, the test will still be there. Nothing will change except for how you prepare for the exam and that is where you should be putting your time and effort into."
Phillip Hartwell: "Ask your professors for help if there are certain things that you don't understand from your notes. It is good to remember the answer to something, but better to understand the answer."
Mariya Pavlova: "Don't panic and spread out your studying. Trust me, doing it all in one night is not going to help. Split up your studying into topics and that way you can conquer one topic at a time. If you do it in advance you will have plenty of time to ask your professors questions or visit them during their office hours."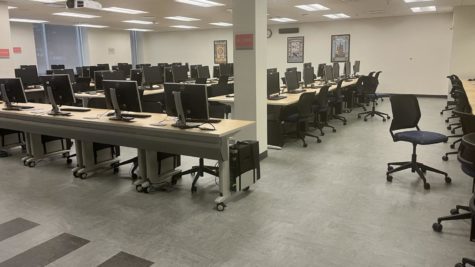 The college offers many different resources for students to get extra help with assignments or studying. The Ackerman STEM Learning Center offers online and virtual support for students along with a quiet place to study for students who need help in STEM courses. The learning center provides materials such as calculators, microscope slides, and biology models for students who want to do some extra review outside of class time. https://www.montgomerycollege.edu/academics/support/learning-centers/ackerman-learning-center-rockville/index.html
For any papers, essays, or applications, the Writing, Reading, and Language Center is an amazing resource for any classes or assignments centered around language.
https://www.montgomerycollege.edu/academics/support/learning-centers/writing-reading-language-center-rockville/index.html
These resources are available to you and are here to serve as extra support to you so take advantage whenever you get the chance.