Original: March 8, 2011 Issue 12
By: Manuel Suarez
Staff Writer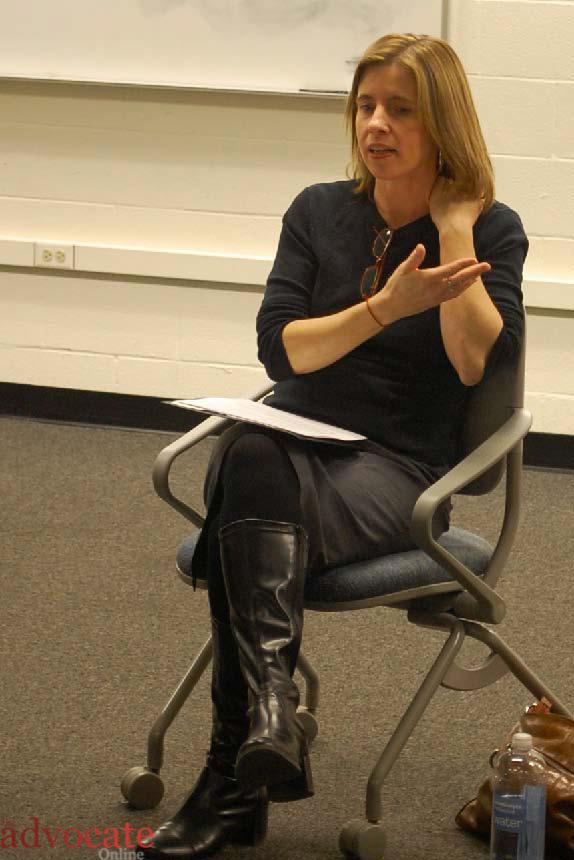 Latino Montgomery College students take part in study presented on NPR
Since the 1970s, the United States of America has had a lot of people emigrating from different parts of Central and South America. 41 years later, we are in 2011, and the Latino population in the USA has increased amazingly.
Emily Hanford is a journalist for the National Public Radio. As a part of her current project, "Rise by Degrees," she gave a lecture at MC about her concern for the Latino graduation rates.
Her interest started when she noticed that the popularity of Community Colleges increased; in 2008, 55 percent of the Latino students in the country were attending schools similar to MC.
Hanford contacted some professors at the Montgomery College Takoma Park campus, to get recommendations for students, to help her with a NPR broadcast. It featured two hard-working students: Mario and Cathy.
Mario wanted to be a role model for his little brothers, since their father died in a car accident. He studied hard, even when he had difficulties in high school.
Mario, 22, is currently working with struggling high school students. He desires to be a Christian advisor. He met Emily when he was 18 years old and was in his first semester at Montgomery College.
Although Cathy was born in New Jersey, she spent some years in El Salvador as a child. After returning to the US, she graduated from High School and attended MC.
Up until 10 to 20 years ago; Caucasian people were the majority in the United States. In the year 2020, they will be less than 50 percent of the population, according to Hanford.