Brendan's Five Games of the Week #4
Five Games of the Weekend #4: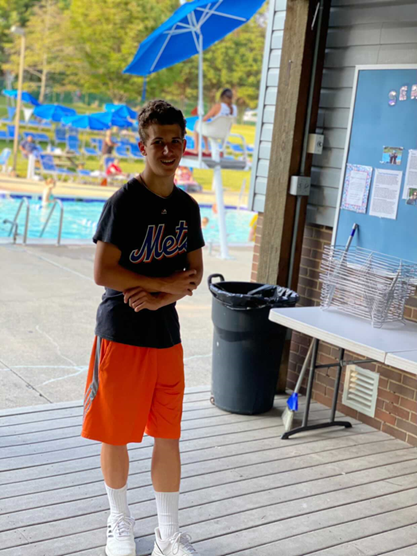 The World Cup is finally underway, college football is headed into its final week of the regular season and the NFL Playoff race is getting underway. Last weekend we saw the American soccer team tie Wales in a close game, the Netherlands outlast Senegal in a stellar match, the Cowboys shock every NFL fan with a blowout victory over the Minnesota Vikings and the Trojans from the University of South California beat out the Bruins from the University of California in Los Angeles. All five were intriguing matches with one being a complete blowout and the others being highly entertaining. This week, we have a similar slate of games but better showcases on the soccer pitch with the World Cup being during its group stage.
5. Washington Commanders vs. Atlanta Falcons at 1:00 P.M on Sunday on FOX  – A month ago who would have thought that these two teams would be on a list like this? The Falcons are currently in second place in their division by one game and the Commanders are just three games back of the league-leading Philadelphia Eagles whose one loss came to the Commanders. They are one game back of the Giants and Cowboys who play this week. These two teams will likely fight it out for the last playoff spot which the Commanders have but the Falcons would take control of it with a win this weekend. Both teams have solid run games and good defenses but nothing too fancy. They battle for four quarters in every game and two solid teams who are surpassing expectations coming into the season will play a very meaningful game come Sunday.
4. New York Giants vs. Dallas Cowboys on Thursday at 4:30 on FOX – Part of me feels like I let you guys down with last week's article, putting the Minnesota Vikings and Dallas Cowboys as my #2 game of the week last week. The Cowboys won that one by a score of forty to three and the game was so bad that CBS took the game off the air to put the Cincinnati Bengals game on. The Cowboys proved themselves as still being a playoff team this year with an amazing performance including a solid but balanced run attack that just went after the Viking's defense. This week they play another solid offense in the New York Giants who has one of the best running backs in the game with Saquon Barkley. The Giants currently are seven and three just like their counterpart and will want to bounce back after an abysmal performance against the Detroit Lions. Not a bigger stage than the one they are playing on this week though, with them playing their rival Cowboys in Dallas on Thanksgiving on national television. The winner of this will be in a position where they can challenge the NFL leading, Philadelphia Eagles for the highly competitive division that is the NFC East.
3. Germany vs. Spain on Sunday at 2:00 P.M. on FOX Sports One – Both teams have solid young cores with some veterans who have been to the dance before. This includes Sergio Busquets (midfielder) who won the World Cup with Spain in 2010 and Mario Götze (forward) who clinched the World Cup in 2014 for the Germans. There are incredible talents on both sides making their World Cup debuts including twenty-year-old forward Anssumane Fati Vieira (Fati) and eighteen-year-old midfielder Pablo Martín Páez Gavira (Gavi). These players led the Spanish to the Europe Soccer Championship Semifinals last year and almost went to the finals. The young Germans making their World Cup debuts are twenty-year-old forward Karim Adyemi and nineteen-year-old midfielder Jamal Musaila (whose birthday is just eleven days after mine). The winner of this game is set to head into the final group stage match of the World Cup with solid teams in Japan in Costa Rica in their group. This is the hardest group of the tournament, and these two teams are the favorites to make it to the knockout stage, and the winner of their group automatically has the easier path to the semi-finals. There is a lot to play for with these two teams meeting on Sunday.
2. The University of South California vs. Notre Dame on Saturday at 7:30 on ABC – Both of these teams had incredible weeks last week, one of these teams having their offense come to life and the other having their defense show up when they were needed the most. The latter was what the Trojans did against the Bruins of UCLA in a showcase that went down to the wire where the Trojans won 48-45 to keep their College Football Playoff hopes alive. The other team mentioned was the Fighting Irish who put up 44 points in a little more than two quarters against Boston College before being blasted by a blizzard. They got off to a rough start but have now won five in a row and eight in their last nine. USC has one loss and that one loss was to a very good Utah team who will likely come in third in the PAC-12 Conference.
The Trojans have two games to win to get into the Playoff for the first time in the new College Football era, starting this weekend and ending next weekend with the PAC-12 Championship game against Oregon. Notre Dame can get into a New Year's Six (top tier) bowl game this year despite starting with two straight losses including one to a poor Marshall team. A lot on the line for both teams this weekend, so not a game you will want to miss.
1. Argentina vs. México on Saturday at 2:00 P.M. on FOX Sports One – The last time Argentina had a good team; they reached the World Cup Final and they lost on a very clutch goal from Mario Götze and a close miss on a free kick from Lionel Messi. This game will be Messi's Argentinian side's biggest test until the knockout round. Going into last year Messi had two things to check off his bucket list of career accomplishments, a Copa America title and a World Cup. In 2021, he won the Copa America over an amazing Brazil team and is a favorite at the World Cup this year. Argentina had won 36 games in a row heading into this World Cup and would have had a chance to break Italy's record of 37 games on Saturday if they hadn't lost to Saudi Arabia. They need to win on Saturday because if they don't their path to a World Cup becomes a lot less possible than it already is.
Mexico is not as good as they have been in the past decade, losing four times to the normally lesser American soccer side in the year 2021. The gap between the countries is very small which means that even though Mexico has a strong team, they aren't the feared beast they normally are. In 2018 they knocked out the reigning champions in Germany by beating them by one goal which was scored by star player Hirving "Chucky" Lozano. They are coming off a scoreless draw that was highly contested with Poland in which they couldn't get a whole lot of shots on the net. Argentina has a good attack and stronger defense than Poland so they will need to step up. Lozano and star goalie who's participating in his fifth World Cup, Guillorme Ochoa, have led this team into the World Cup and have them on the brink of being a threat in a difficult group. The other teams in this group are Saudi Arabia and Poland which is led by one of the greatest strikers of our generation Robert Lewandowski. Whoever wins this game will be in a really good position going into the last game of the group stage and the knockout stages.
The feast for Thanksgiving only begins on Thursday with nothing but fun and exciting matchups all weekend. From the World Cup in Qatar to the football game played in Dallas this weekend should be full of interesting games. All games have high stakes and big implications so enjoy the delicious plate of sports we have this weekend and have a great Thanksgiving!