Spirit Week and Fall Fest
The Rockville Student Activities Board celebrated Fall Spirit Week from October 24th-28th. Each day was dedicated to an activity/event. For Major Monday, the students dressed up as their career fields. A lot of suits were seen around campus. Students paired up with their friends for twin Tuesday as we saw similar colors or patterns bringing together the college community. Senator at large and photographer for The Advocate, Fikir twinned with the Director of Student Life, Ms. Lisa Hackley and it was a sight everyone loved.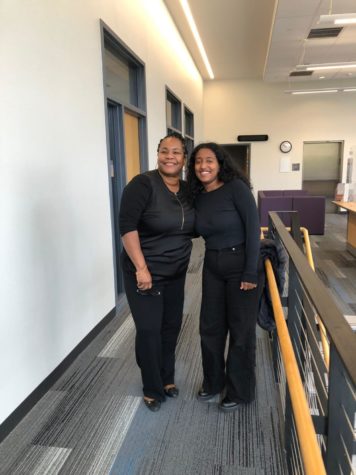 Students were seen carrying toolboxes, fishing nets, laundry baskets and luggage bags for Anything but a Backpack Wednesday. Pictures were clicked around the campus and the fun carry-ons were thoroughly enjoyed by all.
The most important day with the biggest turnout was Thursday when The Student Activities Board held the Fall Fest. The event started at 12 pm and went on till 2 pm. More than 40 students participated in the costume competition. Other competitions such as pie eating, and gummy bear counting were also seen happening around the green space. Long lines were formed across the green sapce as students enjoyed funnel cakes and the spirit of fall. Additionally, The Fall Fest had carnival booth, carnival games and the meltdown ride which were a hit amongst the student body.