SHaW Center Health is Wealth Series
As college students, keeping up with academics while also keeping track of mental and physical health can feel challenging. Oftentimes, most students have no idea where to start.
Members of the Montgomery College community are more than welcome to pay a visit to the Student Health and Wellness Center, a community resource offered by Montgomery College. Every Thursday for the past month, the SHaW Center has hosted a series of seminars focused on different ways to achieve optimal health and preventative measures for certain health risks and issues under their "Health is Wealth Series".
Students receive the opportunity to join interactive seminars led by Dr. Divine Chiangeh, CEO of the Community Health Education and Research cooperation (CHERC). Dr. Chiangeh and the CHERC have partnered with Montgomery College to educate the Montgomery College Community and provide strategies for disease prevention against chronic illnesses. Additionally, they offer resources to continue dealing with the Coronavirus pandemic such as testing, treatment options, and vaccinations.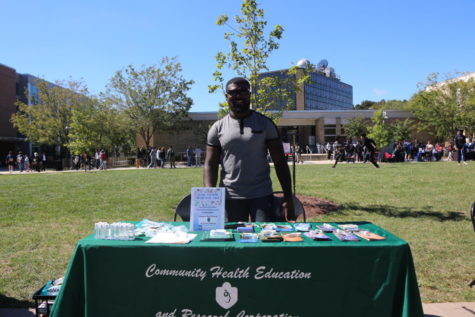 Aside from the "Health is Wealth Series", the SHaW Center offers the Montgomery College community many different events across all three campuses and online regarding various health-related topics. "We offer health and wellness programs for the whole person. Educating students about how to live healthy keeps them less likely to have issues that would interrupt their education." Dr. Angela Dawson, Program Coordinator of the SHaW Center shared.
Besides events alone, the SHaW Center provides several different resources available for students around the community from health care education and services to emergency food and supplies. The SHaW Center serves as an excellent resource that all students can benefit from.
Linked below is the Montgomery County Community Resource Guide.
Montgomery County Community Resource Guide:
https://www.montgomerycollege.edu/_documents/life-at-mc/student-health-and-wellness/montgomery-county-community-resource-guide.pdf