Rockville Campus Welcomes Dr. Jermaine F. Williams, the new President of Montgomery College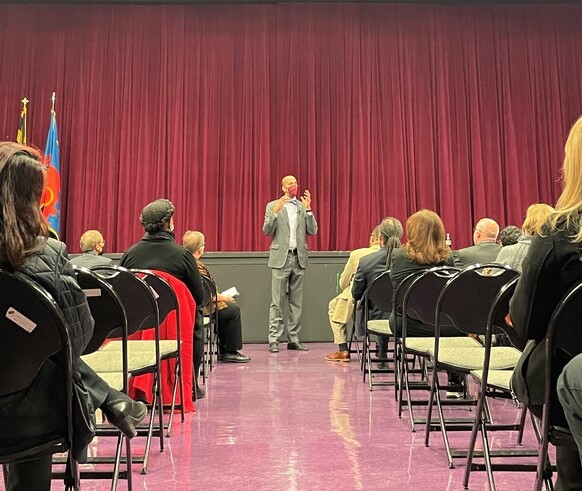 On March 1st, 2022, Montgomery College's new president, Dr. Jermaine F. Williams, met with faculty members, staff, and students at the Theatre Art Arena on the Rockville campus. President Williams introduced himself and began with an address to the attendees. Afterward, speakers from the audience came forward to voice concerns.
One of the issues raised was the matter of the 2022 Commencement. Currently, the 2022 Commencement plan includes an outdoor, in-person ceremony and stipulates that attendance will be limited to graduating students only. A proposal for the possibility of allowing two guests per graduating student was outlined to President Williams, who assured the possibility would would be taken into consideration.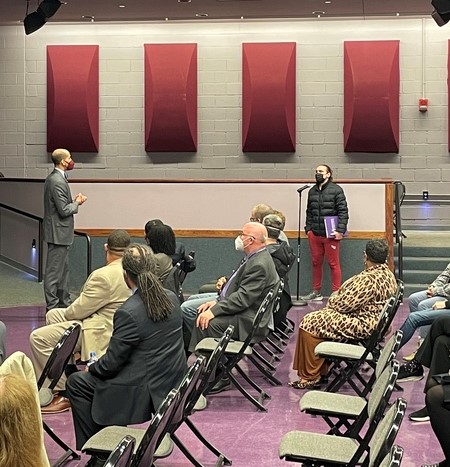 Additionally, President Williams was asked about his point of view on virtual and in-person learning. He replied that "one size does not fit all" and stressed focusing on internally analyzing what works best for each field of study. He further emphasized the effective communication of educational strategies and utilizing the experiences of faculty members and department chairs to find suitable learning methodologies.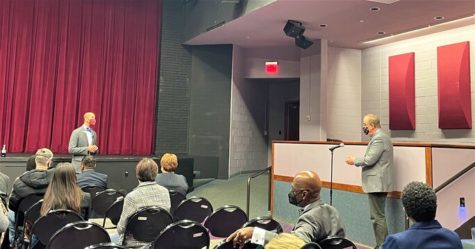 While discussing the application process for joining MC, one of the speakers highlighted that MC has a distinct placement system which makes it inclusive, therefore the placement is unbiased and more equitable for students who might consider enrolling.
Staff and faculty members, while introducing themselves and welcoming the new President, talked about matters of social diversity and how important it was for MC to not only be a community college but a college of the community. The presence of international students and the diversity they bring to the college were also highlighted.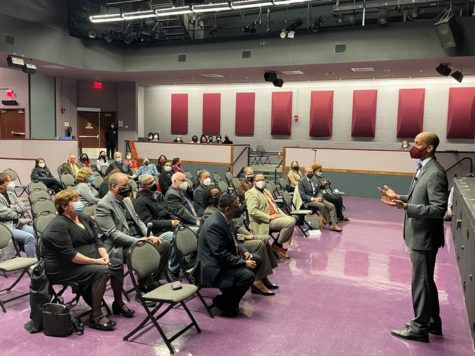 Other matters included expanding educational resources and teaching opportunities for staff members. A point was raised by one staff member who explained that since they were not a part of the Montgomery College faculty they had no opportunities of being able to teach even if they had experience in their respective fields and were interested in teaching positions. They described it as, seeing it from a distance but not being able to touch it.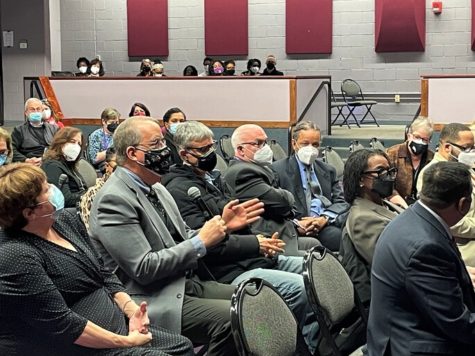 All opinions were humbly considered by President Williams, and he assured the attendees that further discussions would be planned in the hopes of reaching adequate results. The event demonstrated itself to be, overall, a success, since it provided an interactive session where students, faculty, staff, and members of the community could voice out their opinions on what the college needs to help Montgomery College continue to excel.
Check out some highlights from the meeting between Dr. Jermaine Williams and the Student Leaders: