Environmental Success with the Climate Action Now Club at Montgomery College
The Climate Action (CAN) is a club at Montgomery College led by President Teresa Doley. The club's purpose is to amplify environmental well-being at MC and beyond. It seeks to educate others about sustainability and environmental care in their communities. Recently, CAN conducted a denim drive that surpassed their expectations. Club President Teresa Doley searched for projects matching the club's ideals, eventually finding an alignment with the Blue Jeans Go Green program. Based in North Carolina and owned by Cotton Incorporated, this program seeks to recycle used denim into insulation for buildings, which helps to prevent waste.
The first drive was launched in Fall 2021 on National America Recycles Day, with Doley reaching out to various thrift stores to see if they were willing to donate any heavily worn or soon-to-be discarded denim. Partnerships with thrift stores like Planet Aid, Urban Thrift, Prime Thrift Laurel, and various Uniques and Value Villages locations around Maryland helped the club to gather much of the needed denim.
In 2021, the first drive was held virtually, which proved to be difficult, according to Doley. She said, "It was pretty difficult the first time around, as MC has never participated before, and we had to work around restrictions and have people ship their denim in from their homes." Despite these difficulties, the club collected almost 1000 pairs of jeans, which exceeded the club's target goal of 500 pieces of denim in 2021. This year, Doley has stated that "… with fewer restrictions, it was easier to collect more [denim]." Using the connections established in 2021 as well as the connections made this time around, the club managed to collect over 3,000 pieces of denim for the Blue Jeans Go Green program. The goal for the denim drive this year is 5,000 pieces of denim.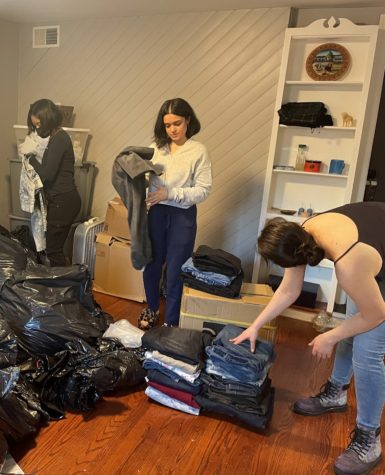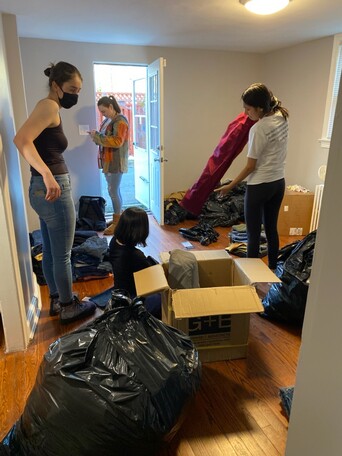 Doley has also mentioned some other upcoming events that the club is planning. These include hosting a book drive in tandem with the MC Book Club and Uplifting POC Voices Through Literature. Together, they hope to collect 5,000 books this year. The club also hopes to plan Earth Week activities with Student Life, and both a feminine hygiene product drive and bra drive with the Women Gender Studies Department with the intent to empower homeless women in Montgomery County.
According to Doley, "By completing this green community service project, it's one step closer to a better environment for all." The club's future activities will continue to emphasize environmental care and sustainable habits and practices.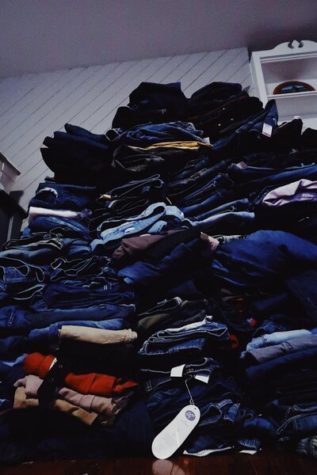 —-
If you are interested in volunteering to work with CAN or want to donate denim jeans to the program, please email or call below:
Email: [email protected] or [email protected]
Phone Number: 240-678-0614