Essential To-Do List for Montgomery College Students Before Starting Spring 2022 Classes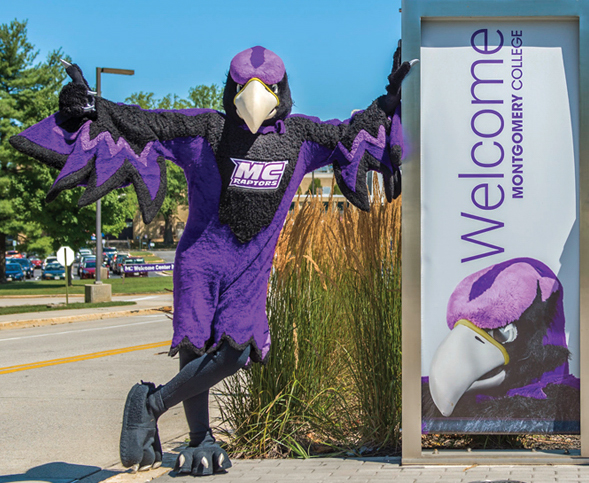 With the new semester fast approaching, students' thoughts are all over the place, and it is an especially stressful time for new, incoming students at Montgomery College. The idea of college is exciting, but it can also put a lot of pressure on students to get things sorted out on time and in order to be well-prepared. This list will help new students prioritize tasks and give a to-do list to check off to be ready for a first semester at Montgomery College in Spring 2022.
1.       Contact a Counselor 
Every high school graduate enters college with high hopes and dreams they wish to accomplish. Some have set goals, while others dive in head-first and later decide how they want to move forward. Whatever the case for each student might be, it is always a good idea to contact a college counselor. They are experienced, reliable, and the best source to help new students to prioritize short and long-term objectives at MC.
To contact a counselor, access the link below:
Counseling and Advising – montgomerycollege.edu

2.       Register for Classes 
Once the course selection has been made available for the semester, the next step for students is to register for classes. Since classes are starting soon, it is essential to register well in advance;  if this task is left until the last moment, sitting on a waitlist will become a likely reality, unfortunately. It will be hard to find available classes that fit the student's schedule. MCs offer classes are in-person on the three campuses (Rockville, Germantown, and Takoma Park/ Silver Spring) As well as, remote, hybrid, and fully online classes including 7-week classes format.
To register for classes, access the link below:
Registration – montgomerycollege.edu
3.        Get Vaccinated
Per a student vaccination requirement that went into effect on January 7, 2022, students must upload proof of vaccination or request an exception to access on-campus classes and services. As we are gradually moving towards more on-campus classes and services again it is only fair to ensure the safety of ourselves and that of those around us. Important: Students can and will be dropped from in-person classes for not providing vaccination status, this is a pretty essential step for this semester.
To get more information about the student's vaccine requirement, and/or to submit your vaccine information access:
COVID-19 Vaccines | Montgomery College, Maryland
4.   Head to Blackboard 
Perhaps the most essential of all: become familiar with Blackboard. Blackboard is the online system MC uses to connect students to their courses. Most students will need to access this website daily, so familiarity will be essential to success. Access to course materials, assignments, and links for remote classes are uploaded on Blackboard. Students can access their personal Blackboard through their MyMC account.
Access to your MyMC account here:
MyMC | Montgomery College
5.       File a FAFSA For 2022-2023 
The Free Application for Federal Student Aid (FAFSA) is the United States' federal aid program available to students pursuing post-secondary education in the US. The FAFSA provides access to Pell Grants and student loans to aid in paying for tuition and educational costs. The FAFSA needs to be reapplied to every year, and it is important that students prioritize this in advance, as awards are given on a first-come, first-serve basis. The 2022-2023 FAFSA is available on the official government website, where students or parents can access the form.  The Montgomery College Financial Aid Office is available to assist students in completing the application or helping with any related questions or concerns that may arise.
To file a FASFA 2022-2023 and/or to get more information, access the link below:
fsaid.ed.gov
How to File Your FAFSA
6.       Visit the Institutional Grants and Scholarships Page 
The high-school-to-college transition brings along a lot of academic and financial pressure. Scholarships and grants can help lighten the academic burden. Montgomery College provides many scholarship opportunities for its students, which can be accessed through the college website. Students should complete the MC Foundation Scholarship Application, which is a single application that, when filled out, will apply them to many available scholarships for which they are eligible. Other institutional grants are available as well, information on which can be found on the website.
Check out the Institutional Grants and Scholarships at MC:
Institutional Grants and Scholarships | Montgomery College, Maryland

7.       Get Your Student ID Card
The MC Student ID Card seals the deal and makes a student's status at MC official. Student IDs can be obtained at the Public Safety Office located in the Student Services Building (SV). ID cards are available for all registered students, regardless of payment status.
To get more information about student ID cards, check the link below:
Student ID Cards | Montgomery College, Maryland
8.       Master the Transit System 
If commuting to MC by public transport via the Montgomery County transit system, be sure to check updated bus schedules for the Ride-On buses. Ride-On stops are located on and near campus and are spread all over the adjacent towns of Montgomery County. Montgomery College students can ride for free on the Ride-On buses, so long as they show an active student ID card. Montgomery College also offers a shuttle service that picks up students for free from and to MC campuses and facilities at certain times. To ride the shuttle, make sure to have the student ID on hand.
For Ride-On Bus Routes, Schedules, and Services access:
Routes and Schedules – Ride On – Transit Services – Montgomery County, Maryland (montgomerycountymd.gov)

For the MC Shuttle Service access:
Montgomery College – 2022 Spring Semester – Shuttle Service Schedule
9.       Join a Club or an Athletic Team 
Montgomery College facilitates students with numerous opportunities to showcase their talents. The clubs allow the students to interact with those of similar interests and explore their potential by participating in activities year-round.
Additionally, the MC sports teams are some of the finest in the region and are constantly searching for athletes who may add a greater element of strength and team spirit.
Find out more about MC Clubs and Athletics:
Life at MC | Montgomery College, Maryland
10.    Student Career and Employment Services & The College Central Network 
The Student Career and Employment Services help students and alumni to explore career options and find internships and employment.
The College Central Network connects to students' MC accounts and shows available postings for students. On-campus, remote, or area-wise placement are all available. It is a great tool for students looking for employment alongside academics.
Student Career and Employment Services
Students enroll at Montgomery College with various objectives: to get an associate's degree, obtain a specific certification, or transfer to a four-year university. Regardless of long-term plans, MC is a steppingstone that helps in the growth and exploration of capabilities. Best of luck to all students in the upcoming semester!
Note from the writer:
Do not shy away if you get stuck somewhere. The staff at Raptor Central is always available to guide students. When I visited them, the top question troubling me was, "Okay, I am registered but how do I find the lecture halls?" Ridiculous, I know, but I got my answer at least and so will you!
___________________
*BONUS* Let's do a scavenger hunt together? Our photographer, Michael Hyman, took some mysterious shots around the Montgomery College Rockville Campus. Can you tell what and from where on the campus they are? Leave in the comments your answers!