Montgomery County Groups Protecting Against Evictions During Pandemic
40 million Americans face eviction because of the Covid- 19 pandemic. The crisis has shed light on the weakness and instability of the current orders of emergency preparedness and how little the last four years of economic growth has actually helped the everyday American.
In the DMV many groups such as Linkup, the Democratic Socialists of America (DSA), and the Party for Socialism and Liberation (PSL) are working to try and protect people that are facing eviction by pushing legislature to cancel rent and organizing tenant associations.
Link, a member of the Boltonhouse Resident Association located in Baltimore has been working through the pandemic to help others organize their own associations. The Boltonhouse Resident Association has been in contact with tenants in Rockville and Derwood that live in buildings managed by the same company.
"Despite all the organizing there is still a long way to go," says Link. The big problem stopping organizations from being effective is that "in the US there are mechanisms for stopping the rent but we are being attacked from all sides."He is referring to attacks from the legal, political and economic spheres.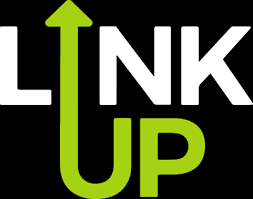 This is where other groups like Linkup have been working. Linkup was started as a magazine by inmates for inmates, but they have since expanded their work into working against slumlords, organizing tenant associations, and working for affordable housing. Linkup has not done any work in Montgomery County, but many of their organizational tactics are starting to be used by people working for affordable housing in the area.
This current crisis is just something that has been exacerbated by Covid-19, but it is only a symptom of the economic and political system that has had people living paycheck to paycheck and allowed slumlords to continuously provide inadequate housing for exorbitant rent.
Link views this struggle for cancelling rent as a short-term problem, associations are much too powerful  to just be used as a temporary tool during a pandemic and economic crisis. He says, "the fight is not only cancelling the rent; it is also affordable housing." Montgomery County's fight for rent cancellation and affordable housing is in its infancy, but there are many people from all over the DMV looking to help those who are in need.
As Montgomery County starts working towards their goals of affordable housing, we should remember the power we hold as tenants. "To create effective organizations, we need "power from below" says Link. 40 million people across America are on the verge of becoming homeless, but with a strong organization structure starting from below we can effectively create affordable housing for them. We are more than management when we are organized together with a sight set on our goal.
Kayla Popuchet, a housing court specialist in Montgomery County organized tenant associations pre-pandemic.  She offers these tips for those looking to organize renters in their community.
1.     When organizing in a new building it is always best to take someone with you because it can be a little awkward at first. Try to have a contact in the building and if not just get one person on board with the idea of a tenant association. (It comes in handy later on because you can organize with them now and just knock on people's doors asking if they have any problems with management, trouble paying rent, would like to just try to get a reduction in the rent from management, etc.)
2.     Always be humble in your approach. (You are entering someone else's home)
3.     Talk directly about the issues facing your building and problems with management. Find common ground being faced by tenants to start working together on.