Do Dreamers know: State Aid application due March 1
Undocumented students worry MC lacks promotion of new state aid under the Maryland State Financial Aid Application; college officials say otherwise.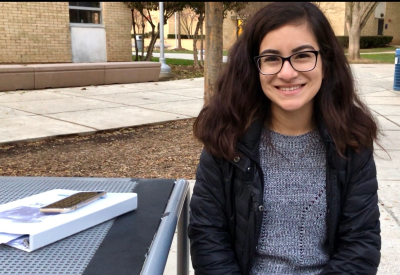 The Maryland financial aid application for undocumented students reopens for its second annual year, but students at Montgomery College are concerned that the school does not do enough to promote it.
The Maryland State Financial Aid Application (MSFAA) is tailored to help up-and-coming undocumented students who are ineligible to obtain financial aid from the federal government.
State funds such as the Guaranteed Access Grant, Educational Assistance Grant, and the newly-enacted Maryland Promise Scholarship are all among the many now available to migrant students.
After the state application was first introduced in early 2019, numerous undocumented students were troubled with what they have described as Montgomery College's lack of promotion towards MSFAA. Now, students are concerned that they will experience similar last-minute efforts this school year.
"I just feel like since they know about something like this, maybe something as simple as a letter going out saying 'Make sure you fill out your MSFAA!' is needed," said Rifa Ariella about the college's efforts to promote the state application.
"Because you see that a lot around campus about FAFSA. You see FAFSA promoted to get done by its deadline." Ariella is an undocumented student who grasps for any financial opportunities that allow her to be one step closer to being a bachelor's degree holder.
Having almost missed the deadline last March, Ariella was frustrated with the lack of promotion allocated towards MSFAA, an application designed to be FAFSA's state counterpart. She expressed how she would never have expected it from Montgomery College considering that it strives for inclusivity, diversity, and equity.
Undocumented residents were previously barred from receiving Maryland funds.
Undocumented students are not accustomed to seeking government assistance to finance college, but not hearing about the new opportunity funded by the State of Maryland from the college was questionable considering tremendous efforts made for FAFSA, said Silvia Hernandez.
"I'm disappointed, but not surprised," she said. She was able to make the deadline, while others were not.
Ibrahim Pinzon, an undocumented student at Montgomery College, says he is concerned with how much care the college is putting towards the application. He said, "Honestly, no one is pushing it as 'financial aid'," said Pinzon, "It's more like 'Here's another opportunity for undocumented immigrants on the table, come eat.'"
Pinzon missed the deadline to apply because he did not know about the new application's existence. He hopes that the college begins promoting the MSFAA much more compared to last school year's efforts.
MC's Office of Student Financial Aid held "MSFAA Monday" for potential applications last February on all its campuses, weeks before the application's deadline. Officials at the financial aid office encouraged applicants that they bring tax forms and information required to complete MSFAA.
The financial aid office does not currently know where the February application workshop will occur, but they are hoping to promote it as soon as they know, according to the Office of Student Financial Aid at Montgomery College. All students are encouraged to apply to either the MSFAA or the FAFSA, but not both.
Last February, the Maryland Higher Education Commission released the MSFAA application a few weeks before the March 1st deadline. In Fall 2019, the education commission opened over a month after its expected release date.
"It's best to get the info from the source," said Judy Taylor, Director of Student Financial Aid at Montgomery College. Taylor shared that her office reached out to MSFAA-eligible undocumented students when it was initially released to encourage them to complete the MSFAA. Notification letters and emails were sent to several eligible applicants
Marcus Rosano, the college's Media Relations Director, said, "It is unfair to compare the FAFSA to the MSFAA because it has been ingrained in our system for years," said Rosano about the concerns undocumented students have. Rosano emphasized that it will take time for college to ingrain MSFAA as much as FAFSA has been.
"We want our students to go the extra mile for their financial aid," said Rosano during an interview with the MC Advocate.
To apply, students must create an account through the MDCAPS portal to apply to the MSFAA. According to MHEC, applicants need to input information from tax returns two years prior to the award year, regardless if they are dependent or independent filers. Male applicants between the ages of 18 and 25 must provide proof of registration to the Selective Service System (SSS), which does not mandate registrants to present Social Security numbers.
Not all undocumented students are eligible to complete the MSFAA. If applicants meet the requirements under the Maryland DREAM Act, Montgomery College officials encourage them to complete the MSFAA.
Students may visit the financial aid office and the Welcome Center for questions or guidance on the application.
"We're going to help regardless of who comes," said Judy Taylor.
The deadline to apply is March 1.