Humanities Course Carnival: Attracts Students of All Interests
On Thursday Nov. 21, the Humanities Building Hosted their Open House and Course Carnival from 10am to 2pm in HU Suites 224, 261, and 270. All three departments of the Humanities Building came together to share the courses they offer to all students, no matter the major or classes being taken.
All the professors were available to offer advice on what classes would suit your interests and majors. While walking through each department, they offered cookies, a bag of chips, drinks and a pulled pork sandwich.
Classes that had professors available for conversations included business, history, criminal justice, hospitality management, anthropology, economics, computer applications, international studies and accounting. A few of these courses even had teaching demos available if a students wanted to know if the class would be interesting enough to take for a full semester. While these demos are short in comparison to a full class, it will give a small intake of what's to come from the real class, and a chance to understand the Professor you will be learning from.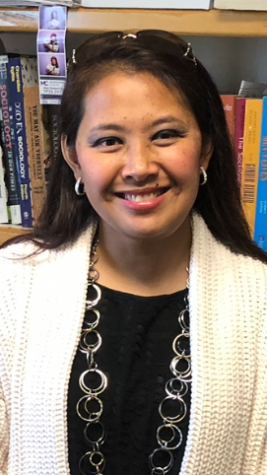 While I was participating in the open house, Shinta Hernandez, the Humanities Department Chair of Sociology, Anthropology and Criminal Justice, was able to share the goal of this event. Hernandez said, "One: to create some fun in the building and Two: to increase awareness of students about many of the courses, degree programs, and extracurricular activities our three departments have." The three departments are sociology, anthropology, and criminal justice, then economics and business, followed by political science and history. These departments have come together to inform students of the wide array of courses they have to choose from.
Even though this event is over there are always Professors and advisers available to answer questions and explain their courses, so don't be afraid to visit these departments today.