Cluster of traffic
Construction for the new student life center at Montgomery College caused a blockage of traffic throughout Lot one through six.  MC brought several measures to ensure the flow of traffic goes smoothly.
Construction of the new student life building created traffic close to the construction site as students/facilities attempt to either find parking or try to walk to their destination.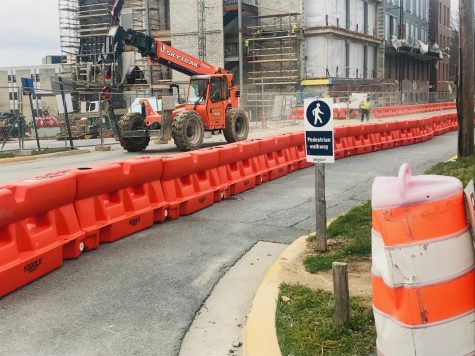 James Gillis, interim director of facilities looked through the issue and said: "Currently the contractors are working within the scope provided for traffic coverage."
Gillis says that MC put in the use of flaggers, signs, and other traffic methods to make sure commuters and pedestrians pass by the area smoothly.
InsideMC reported phase six of the construction of the new student life building. InsideMC said, "During this phase of development, parking lot four will become part of the construction zone."
The temporary parking of lot four is completely blocked off to the public, although the pedestrian access to the West side of the parking garage will remain open during this phase.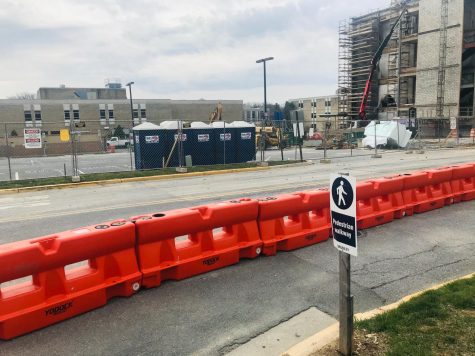 To give a clear outline of the walkways, orange barricades with signs are placed to guide pedestrians safely through the area.
Crosswalk buttons that activate flashing lights when pressed will help guide pedestrians who are crossing the pathways of the intersections closest to the construction site.
Phase six of the construction is expected to end by July 28, 2019.
"We ask all students, faculty, staff, and visitors to be aware of the surrounding construction and follow all construction signage." InsideMC said. "This communication intends to keep you informed and provide the maximum amount of time for planning and preparation."
Leave a Comment