Spring 2019 Club Rush postponement delays jumpstart for many clubs
The Rockville campus' semesterly club recruitment day occurred almost halfway through the semester this spring, causing a slow start for many clubs. Although the event proceeded as originally planned, it may not have achieved its purpose of involving yet uninvolved students in campus life.
Club Rush ultimately occurred in the Theatre Arts Arena on Tuesday, Mar. 6, on the seventh of approximately 16 weeks in the spring semester.
Club Rush was originally scheduled for Wednesday, Feb. 20, five weeks into the semester, due to conflicts with other events and religious holidays on earlier Wednesdays. However, the college was closed on Feb. 20 due to snow.
Some of the more stable and established clubs have already been meeting this semester, but about half of the clubs that the Advocate talked to said they had not begun meetings yet, and planned to after Club Rush.
Val Melgosa, Student Life staff and Club Rush organizer, said Wednesday was the ideal day for Club Rush because students come out of classes on the hour and can attend in waves, but after the snow cancellation, they were lucky to find any time the Theatre Arts Arena could be reserved.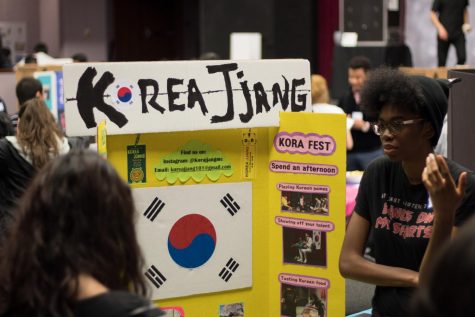 Eduardo Chaves, president of the MC Board Hoarders, said there wasn't enough preparation or advertising for the reschedule of Club Rush. "There is no one outside telling people that Club Rush is happening inside," he said.
"I wish there was more done the day of–people won't remember dates, so if it's shown day of, people can stop by and get hot chocolate and check out clubs. That wasn't advertised," he said.
Club Rush was palpably attended poorly, according to Chaves. Most of the people attending were students already in clubs and club officers, he said. "There weren't enough people looking for clubs," he said.
He also mentioned that the Board Hoarders garnered a mere 10 interest signups compared to 49 last semester. "That's nothing," he said. "Nobody was there."
Ethan Medwetsky, a second semester student, said it's difficult to join clubs so late into this semester because people from last semester are already in the swing of things, and it's hard to acclimate to an already established group.
Many club leaders agreed that Club Rush was their main opportunity to recruit new members for their group. Few clubs mentioned employing alternative strategies for finding new members.
"We're going to have a huge influx after Club Rush," said Aiko Suliman, Pride+ club officer.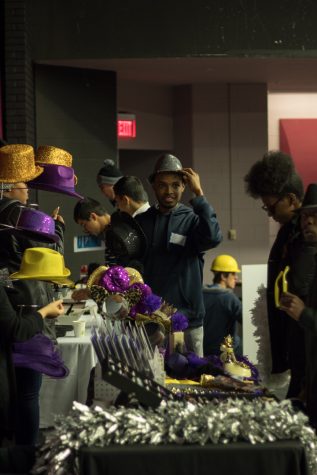 Chaves said that he has posted flyers around campus for the Board Hoarders, but they have not yielded any results. "Club Rush is really the only way [to recruit new members]," he said.
The poor attendance of Club Rush may be a reflection of broader shortcomings of Student Life and clubs to successfully involve students who do not already involve themselves.
Medwetsky said that he signed up for many clubs at the Fall 2018 Club Rush and emailed more from the Rockville club listing, and was never contacted by many.
Club Rush included a hot chocolate bar, snacks, a photobooth with glittery purple, gold, and black accessories, and DJ-ing by the Radio Club.
The event ran from 12:00 p.m. to 2:00 p.m.. By 1:30 p.m., the crowd had thinned out compared to an hour prior. Some tables shut down early.