New Overwatch League team spearheads growing esports climate in D.C.
An Overwatch team is at the forefront of a new wave of activity in the esports industry in the area surrounding Washington, D.C. Video games played as professional competition is still a young industry, but its early supporters are working to bring understanding and acceptance to all, and the community in the DMV region is no exception.
Esports is the play of video games as professional sporting competition, usually in organized leagues run by the publisher of the game. There are many different games played as esports; some of the most notable ones include League of Legends, Counter-Strike: Global Offense, Super Smash Bros., and Overwatch.
Skeptics may point out that there is no physical element to video games, and thus labeling them sports doesn't make sense. However, most teams have organized team houses, supporting staff such as coaches, analysts, managers, and content creators, and practice time spanning up to 8 hours a day. Leagues have weekly broadcasts in studios where audiences come to spectate in person, and there are commentators and producers. Major sponsors such as phone service providers, computer hardware vendors, and NBA owners and stars have invested in teams and leagues. At the end of seasons, there are playoffs with large prize pools at stake, and international play with players from around the world meeting to face off. Thousands of viewers tune into matches every week on Twitch.tv, a Livestream platform for gamers online. Despite esports not fitting the description of sports in the typical sense, it is not debatable that esports is legitimate competition.
Mark Ein, an entrepreneur and sports team owner, purchased a franchise spot in Blizzard's Overwatch League for the Washington Justice last fall. The Justice's founding sponsor is Events DC, a local sports authority which also sponsored NRG Esports' minor league team last year.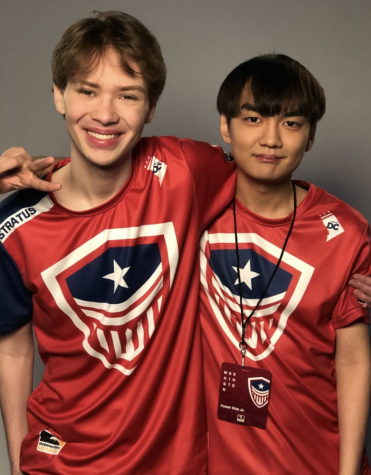 The team has spawned a passionate fan club called the Washington Justice League, which is connecting fans and their efforts to support the team. You can join the club's discord server at discord.gg/TyfvDqu.
Leave a Comment