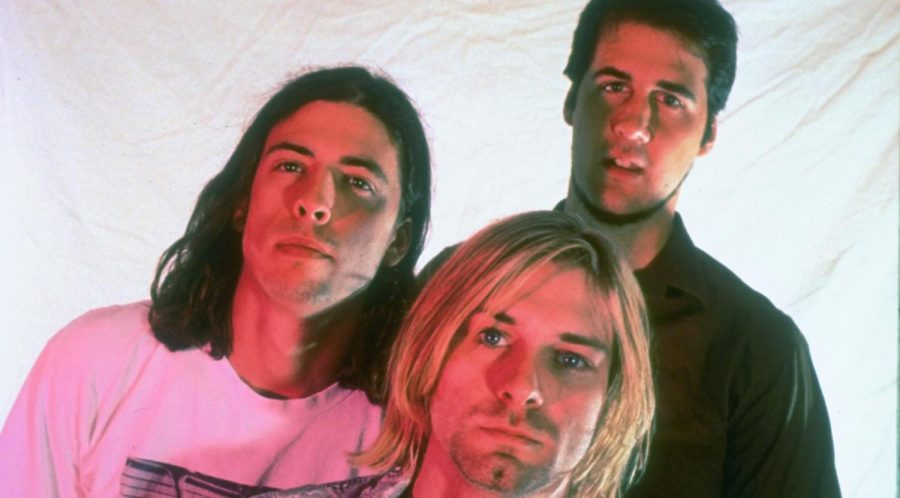 Nirvana TOP 10!
Nirvana songs are full of hate, broken hearts and drugs. Everyone can see that the person who wrote them is hurting or using a lot of drugs. As a teenager, I used to love Kurt Cobain's creations because I felt kind of the same. I think every teen has been through this stage of life.
#1 Smells Like Teen Spirit
This song has been covered lots of times. It is the opening track and leads single from the band's second album "Nevermind" in 1991. "Smells Like Teen Spirit" is the biggest of the Nirvana's hits.
#2 Lithium
The song is about a man who turns to religion amid thoughts of suicide. Nirvana first recorded "Lithium" in 1990 but then re-recorded the song the following year for the group's second album "Nevermind" in 1991.
#3 Come As You Are
It is the second biggest single off the "Nevermind" album. Cobain described the lyrics of "Come as You Are" as contradictory, and said the song was about "people and what they're expected to act like."
#4  Rape me
Kurt Cobain wrote "Rape Me" as an anti-rape song. In his interview to Spin magazine he said, "It's like she's saying, 'Rape me, go ahead, rape me, beat me. You'll never kill me. I'll survive this and they gonna f***ing rape you one of these days and you won't even know it."
#5 Polly
Cobain wrote "Polly" about an incident in Tacoma, Washington involving the abduction and rape of a 14-year-old girl in August 1987. One man kidnapped the girl while she was leaving a rock concert, suspended her upside down from a pulley in his mobile home and raped and tortured her with a blow torch.
#6 Heart-Shaped Box
The song was released as the first single from the group's third and final studio album, "In Utero," in 1993. Cobain said the song was inspired by documentaries about children with cancer. He said, "Anytime I think about it, it makes me sadder than anything I can think of."
#7 All Apologies
"All Apologies" was Nirvana's third number-one modern rock hit and reached number 32 on the UK Singles Chart. It was nominated for a Grammy twice in 1995. Cobain dedicated "All Apologies" to his wife, Courtney Love, and their daughter, Frances Bean Cobain.
#8 The Man Who Sold the World
One of Nirvana's most famous covers. The song was written by David Bowie.
#9 About a Girl
The girl in question was Tracy Marander, Cobain's then-girlfriend. Apparently, Marander had asked Cobain why he had never written a song for her, and Cobain responded with "About a Girl." But right after he finished it, they got in a big fight and broke up. She never knew that he wrote, "About a Girl" for her.
#10 In Bloom
Nirvana first played the song the night before it was demoed. Its first draft was very pop. Cobain's co-players didn't like it. So, he reworked it and made it sound like it does now.