Minor Renovations at the Rockville Campus Library
Student's arrived Monday, January 22, 2018, to find the Rockville campus library of Montgomery College looking a tad different. Over winter break, two front desk's were removed to "free up student space," according to Christine Tracey, the Rockville Campus Library manager.
The desk towards the right of the entrance that formerly held the best-seller and new-books has been removed and temporarily replaced with simple book racks. While a more cost-efficient alternative is decided upon. Half of the access services desk to the left of the entrance has been removed to shorten the overall length, creating a "single service point, to cut down on confusion," said Tracey.
Rockville campus facilities removed the desks over break; anything that was unable to be reused was recycled properly. Even though no new furniture has been acquired for the now empty space, the library is striving for "a welcoming environment that is user-centered and responds to our users' needs in the precise moment of need," according to Tracey.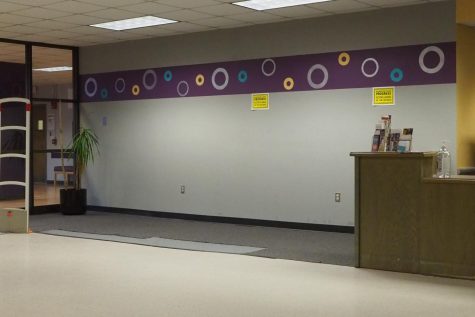 Leave a Comment