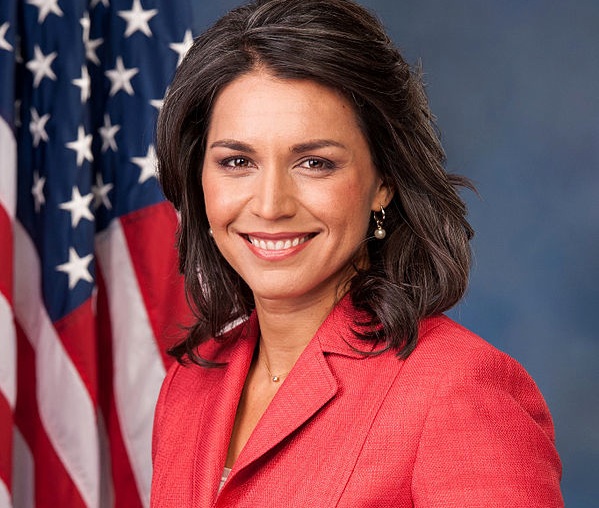 WCW: Tulsi Gabbard
Tulsi Gabbard is a representative from Hawaii for the U.S. House of Representatives, and she is definitely someone to keep an eye on. Not only is Gabbard a two-tour, kick-ass Iraqi war veteran, but she is also the first American Samoan and Hindu member in the history of the United States Congress.
In today's chaotic political climate, it's always refreshing to see a fresh, new face emerge from the gutter of slimy Congressmen.
Gabbard was an advocate for popular Democratic candidate Bernie Sanders in the 2016 election, and even resigned her vice-chair in the Democratic National Committee for her endorsement. Gabbard has frequently criticized the corruptness of the DNC, and is unafraid to voice her opinion against the establishment.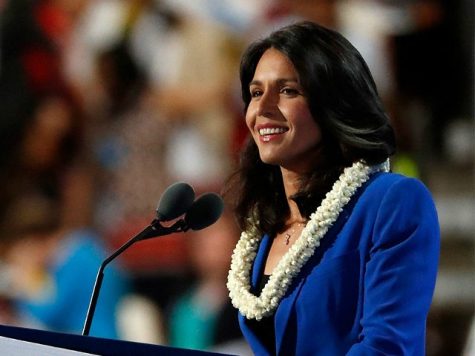 Even as a prominent progressive voice, Gabbard is unafraid to take her own stances on certain issues, and is known for reaching beyond party lines. In fact, Gabbard was surprisingly one of the first Democrat members of Congress to meet with Donald Trump after his election.
I'm crushing on Gabbard because she is a powerful woman, not afraid to break the tide of homogeneous members of Congress. With such a heated and divisive political era upon us, it's refreshing to have someone like Gabbard to change the future of politics and be an excellent role model for those interested in fixing their country. Here's to a possible 2020 Presidential run!