New Purple Line to Connect Montgomery to P.G. County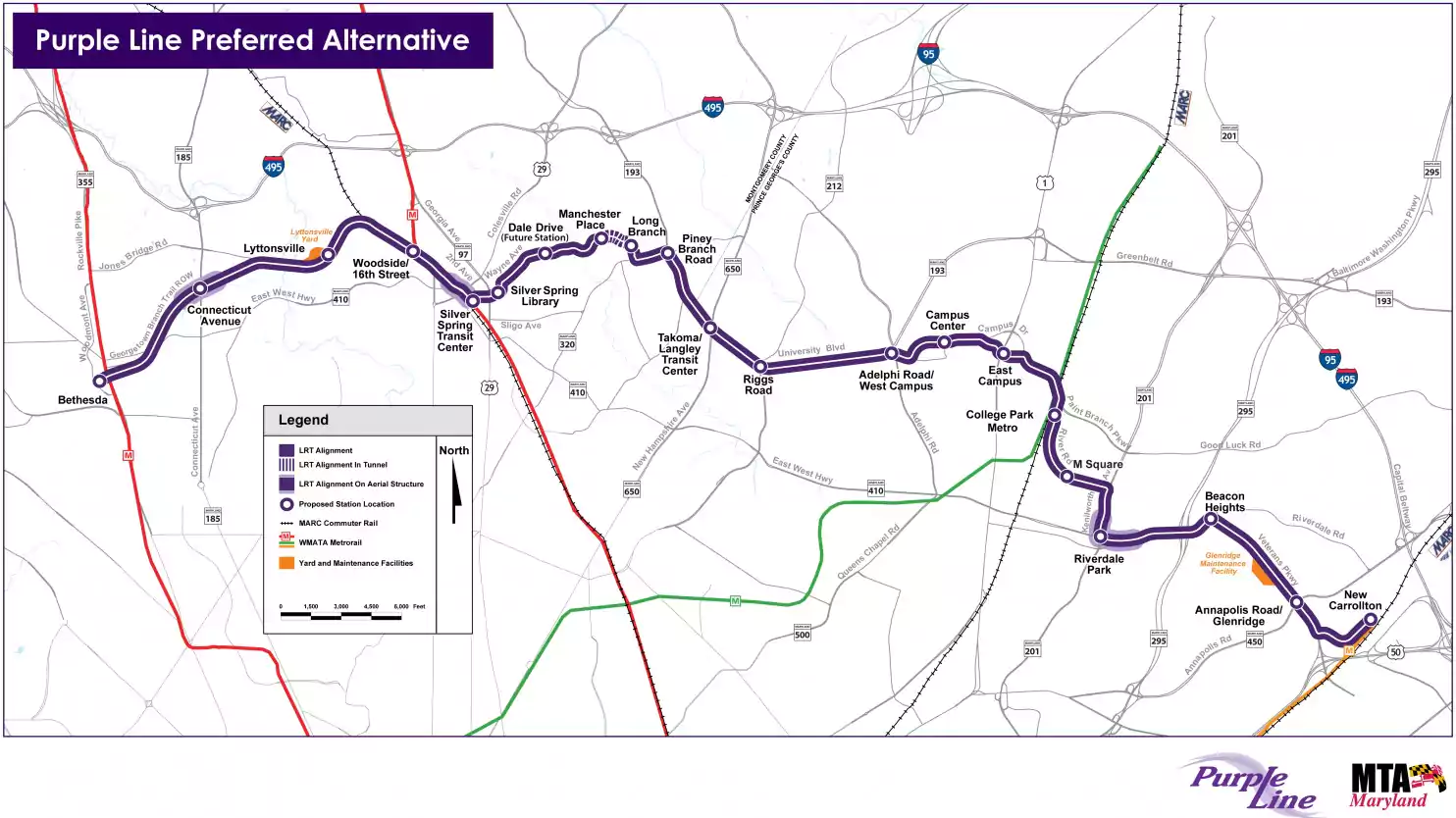 Metro is scheduled to add its seventh rail line, the Purple Line, which will run from New Carrollton of Prince George's County, Md. to Bethesda of Montgomery County, Md. in approximately 2022, five years from now. It will include 21 stations, span over 16 miles, and connect to the Orange, Green, and Red Metro rail lines. One of the stops is the Silver Spring Transit Center, near the Tacoma Park Campus.
Despite the fact that the line will cater more so to PG Country residents than the other lines, the project is highly controversial. It will close and reroute the Georgetown Branch Trail from now until the completion of construction. A statement on the Purple Line's website reads: "No comparable off-street route exists between Bethesda and Silver Spring. It is recommended that recreational trail users seeking an off-street experience consider other trails such as the Rock Creek Trail or Capital Crescent Trail."
Construction may take place up to seven days a week from Woodmont Avenue to Talbot Avenue.
The contractor is the Purple Line Transit Partner
There is no budget listed explicitly on the Purple Line website, but the budget allocated for the Purple Line construction is $5.6 billion, $900 million of which is from federal funding.
The Purple Line Art-in-Transit Program's goal is "to make public art an integral element of the transit project and to further enhance the Purple Line's high-quality station, aesthetic treatments, and landscape designs." This means that art will be present at stations and on lights, fences, and bridges along the Purple Line. 80 artists were chosen by the Purple Line Art-in-Transit Selection Committee, which is comprised of the Purple Line Team, Maryland Transit Administration (MTA), PLTP, members of the community and others for this project.
For more information, visit the Purple Line's website or PLTP's website:
http://www.purplelinemd.com/en/
Leave a Comment