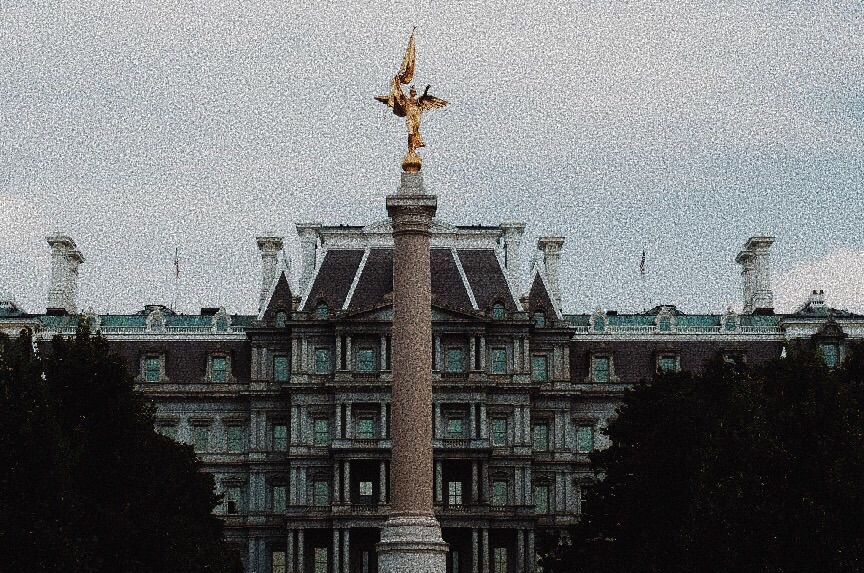 Inauguration Day
September 15, 2017
Hunched over all of his perjuries
Kissing them each atop their foreheads like a gang of baby lambs
And what slips his mind are insipid things
His thoughts void of the plum-colored words of any of naysayers
Because when the sun rises they will dissipate like
Morning mists in the incandescent glow
of a bloodless sun
Standing in the looming glory of his predecessors
Who still linger the halls of the castle he now occupies like capricious ghosts,
He drinks in their energy
Using it to fortify his Manifest Destiny,
His odyssey to reinstitute the greatness of a nation,
Dawning the headdress of his new power.
And to make it great again,
He has shackled the obligations of the bourgeoisie to his ankles,
To single handedly haul them from the
dishonorable complexity of namelessness
with promises of a fortune like his own,
And to aim missiles at the indifferent, those who dare counter his crusade.
The blood of the States now channels through his veins,
(indigenous blood filtered out, of course,)
And he is endowed with the vigor to thoughtfully dismantle the longstanding immigrant-built pyramids
And replace them with a scintillating, American-made skyline
He looks up with a 60 degree, all encompassing grin
stares with both his eyes, in addition to his third eye,
To meet the gaze of all his disciples,
Who lift their white hoods of degradation into the beaming light of a greater day,
Freed, at last!, from living in covertness by their coral-colored messiah.
And with the regality of a Russian Czar,
He bows to receive the gauntlet,
Where there are weary he stretches out his hand,
Where there are thirsty, he provides a drink
Where there are destitute, he offers training in real-estate from a noncredit, for-profit education company.
0
Here he is,
The man of the people, or
Most of them.