Counseling Department Provides Test Anxiety Workshop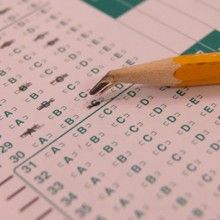 Test anxiety got you down as final exams are right around the corner?
A workshop at Montgomery College will help provide coping mechanisms with test anxiety and improving test preparation skills.
The workshop will be held Wed., May 3 from 2-4 p.m. in the Humanities Building, room 131.
This will be an interactive workshop where students will have a chance to discuss their issues and concerns about test-taking, as well as share tips and suggestions with other students.Due to the potentially sensitive nature of these conversations, it is recommended that only students who need assistance with test-taking attend.
Provided by Inside MC Press Release