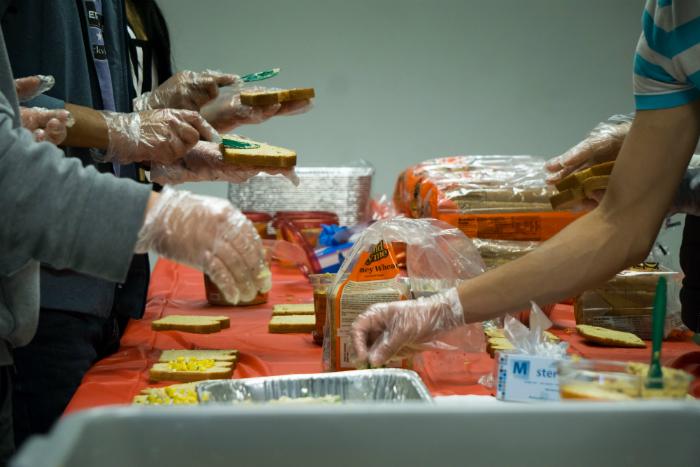 Honors Club takes a stand against Hunger
February 20, 2017
Rather than sleeping in on a typical Saturday morning, over a dozen students made and delivered approximately 200 meals and 100 perishables to the Montgomery County Coalition for the Homeless on Feb. 11th in their efforts to fund their cause known as Nourish R Neighbors.
"We wanted to promote awareness to the volunteers about the situations that is present in our neighborhood," said Aashna Pradhan, a first-year honors student at Montgomery College.
Montgomery College's Honors Club joined forces with Zamir Hassan's Hunger Van, in a collaborative effort to thwart world hunger Being unable to feed 49 million individuals nationwide, the club decided to address the issue in their local area.
"Being homeless and being hungry tends to be acknowledged by the society as a reality but is ignored on the local level of awareness. We take their presence too lightly and we fail to combat the situation as a community. So with this event, we wanted to expose the volunteers and MC students to the harsh reality of hundreds who don't know where their next meal is going to come from and give them a sense of hope; that people are aware, and they are taking action," said Pradhan.
The Honors Club seeks to further act upon their motto, to promote academic excellence, this spring by approaching similar matters within the community, seeking to leave a positive impression upon those around them.