Raptors Basketball Seek To Finish Strong
Women's hoops currently third in the MD JUCO rankings.
January 30, 2017
With the winter sports season coming to a close, both the men's and women's basketball teams are aiming to continue their dominance in the region and use it to have a successful post-season.
The teams both won their games against the men's and women's teams of Brookdale Community College at the Rockville campus on January 29. Sophomore guard, Sheri Addison led the team with 27 points in the women's match-up. They blew out their opponents with a score of 95-53. The men, on the other hand, had a much closer game and after battling throughout, they pulled away in the end and won 60-53.
The Raptors are a force to be reckoned with this season. The men have a strong record of 16-7 and the women hold a superb record of 16-4. With both teams well over .500, they keep themselves on the radar and talk of long playoff runs seem very attainable.
2nd-year power forward and team captain, Patrick Smith, credits the coaching staff to his return to MC to play for another year. He currently leads the team with 18.8 points-per-game with teammates Collin Turner, Chris Johnson, and Andre Hodo all scoring over 13 points per game as well. Smith is one of the three returning players from last year's squad. Even though there are a lot more new faces, he says one thing has not changed about the team: the spirit. "We just want to win," Smith says. "We want to go all the way."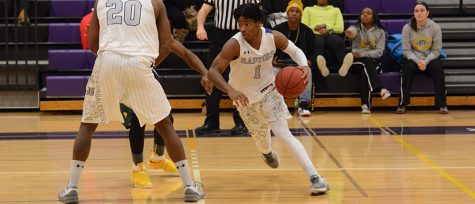 The women have also been showing out as well. They have beaten a number of Division II teams and NJCAA DIII polls have ranked them 7th in the nation. They are ranked 4th in MDJUCO standings and still hold the 1st spot in rankings for NJCAA DIII Region XX.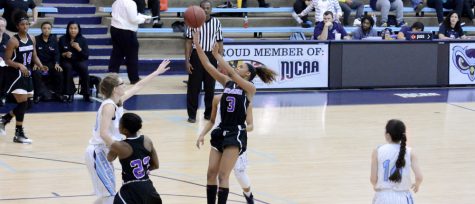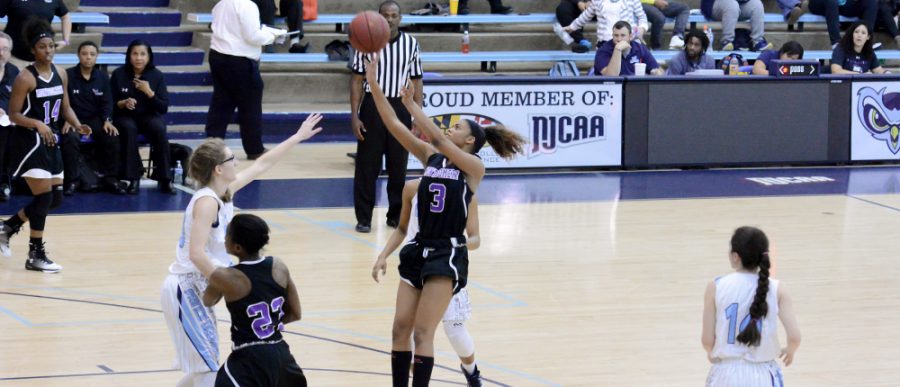 Women's captain, Jewell Johnson says the team is "a lot more versatile and very explosive." This is her second year playing for the team, but her experience in basketball stretches all the way back to second grade. She feels that this year's team has players that are very effective on both sides of the ball.
A prime example is freshman Guard Caleema Johnson. Not only is she one of the team's top scorers with 21.1 points-per-game, she is also one of the best rebounders the team has with 10.4 rebounds per game. Johnson leads the team in steals as well averaging 5.1 steals per game.
The Head Coach for the women's basketball team, Tarlouh Gasque also feels that the team is more energetic. Coach Gasque is held in high esteem at the school not only because of her coaching but because she is also Montgomery College's current Athletic Director.
She urges that everyone come to games when they can and show support for our teams. She expressed that the call for higher attendance stretches beyond basketball and out to other sports as well. She would love to see more faces from the community at our baseball games, soccer games, volleyball matches, and track meets.
Keep up to date with Raptors athletics by visiting their website http://www.mcraptors.com/landing/index.
You can also follow them on:
Facebook: https://www.facebook.com/TheRaptorsMC/
Twitter:https://twitter.com/MC_Raptors
Instagram:https://www.instagram.com/mc_raptors/