Dr. Laufe's Transfer Guide for Freshmen & Sophmores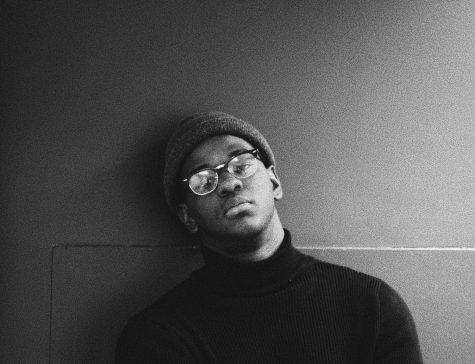 More stories from Samory Senh
The fall semester has come to an end and the spring semester is just beginning. Students nationwide are plotting where they'll spend the next few years. In light of the new semester, here's a gift from the Dr. Lucy E. Laufe that may define your future.
"It's never too soon to think about a transfer and educate yourself about your options."
Understanding The Choices
Prior to searching for a school that suits you, you need to comprehend the difference between a Liberal Arts College and a University.

Liberal Art schools do not offer graduate programs—rather they focus primarily on undergraduate studies concerning a small population of students. If you happen to be seeking smaller class sizes or a closer relationship with your professor, a Liberal Arts College might be your best pick. Liberal Art Colleges are typically Private Institutions. Private Institutions are generous in regards to Financial Aid and Scholarships, but the tuition tends to be higher.
Universities offer both undergraduate and graduate programs. They typically have a wide range of degrees unlike Liberal Arts Colleges; however, the class sizes are much larger and happen to be in the form of a seminar or a lecture. There are several public and private universities. Unlike Private Institutions, Public Institutions tend to have lower tuition rates. They are however also less generous with scholarships and financial aid. Universities also tend to offer more on and off campus events than Liberal Art Colleges.
Transfer Basics
Before selecting your school, you need to take into awareness your GPA, the rigor of the curriculum, your course selections, and community service. These happen to be key determinants that will influence whether that school will accept you or not.
Take your essays and your letters of recommendation into key notice. Your essay should be well grammatically perfect, concise, and on-topic. A poorly written essay may say a lot about of student, more than you'd think. As for you letters of recommendation, schedule an appointment so that the person you select knows exactly what to write. Make sure to mention the goals you intend on achieving, why you selected that school and the qualities that make you an exceptional prospect.
If you intend on doing an interview for the school you've set your sights on, make sure you walk in prepared. Regardless of whether you will be doing an interview or not, here are 7 topics to research on prior to making your decision.
Breadth of Curriculum in your discipline
Who are the faculty
Departmental Resources
Student Opportunities
Information about what Majors do after graduation
Career Development
Student Life/Student Services
Finances
Now even if you get into the school of your choice, you need to ask yourself, "Can I pay it off."

As mentioned earlier, there is a vast difference between public and private institutions. Public Universities tend to offer less financial aid but have lower tuition rates, whereas Private Institutions tend to offer more financial aid but have higher tuition rates. Regarding the school you apply too, paying off your tuition may vary. Here are 4 tools that well help you in determining whether you'll be financial eligible.
The College Scholarship Service (CSS): it helps determine whether you are eligible for non-government financial aid.
FASFA: it helps determine whether you are eligible for student financial aid.
Need-Based Scholarships: Awarded to students regarding the need of financial aid. (Typically offered in the form of a grant)
Merit-Based Scholarships: Awarded to students disregarding the needs of financial aid. (Typically offered in the form of a scholarship or an award. International Students usually only qualify for merit-based scholarships.)
Scholarship Search Tools & Providers
College Fish
Big Future by The College Board
College Greenlight
The Congressional Hispanic Caucaus Institute, Inc.
Fast Web
SallieMae Scholarship Search
Scholarships.com
International Financial Aid and College Scholarship Search
The Scholarship Coach
Scholly
Latino College Dollars Search Tool
The Hispanic Scholarship Fund
Phi Theta Kappa Honor Society
Once you've taken all this into account, answer the following 10 Questions to help you plan ahead.
When are you planning to Transfer?
Do you understand your financial circumstances? FASFA, SAR – Expected Family Contribution?
What scholarship opportunities are you eligible for?
Do you have a list of Transfer Institutions, what are they – categorize them by reach, good fit, safety?
Do the institutions in 4, offer scholarship money that you are eligible for, if so what are the criteria for recipients and the amounts of awards?
The Honors Program supports 2 national merit scholarships – Jack Kent Cooke and Critical Language – are these a good fit for you? Fall application process, what do you need to apply?
Letters of Recommendation – who are your faculty mentors who could serve as recommenders for you?
By the time you've taken these 10 questions into consideration, you're already one step ahead of a lot of people. As a fellow student, I wish you the best in your endeavors. Remain true to your goals and make sure to stop by Dr. Laufe's office to thank her for her insight on college transfers!
Leave a Comment