Final Harvest Celebration at the White House
After announcing a $2.5 million donation from the Burpee Foundation to continue the White House Kitchen Garden in her absence, Michelle Obama hosted a group of students and celebrities to assist her in kicking off her final harvest as First Lady. All the students were involved in various Let's Move! Programs, spawned from First Lady Obama's original Let's Move! initiative to encourage young people to eat healthy and exercise. The First Lady had created the garden during her husband's first year in office.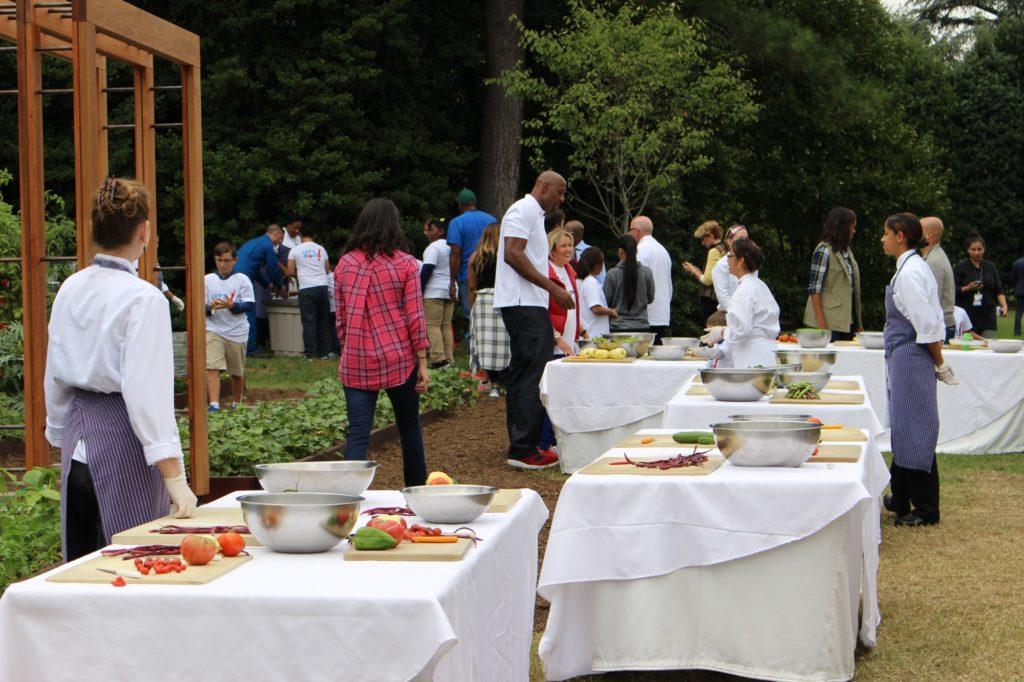 The First Lady ran into the garden area in a blaze of glory and applause. She began the harvest with a few remarks, thanking the donors, and celebrities, which included Ashanti and Al Roker. Her remarks were short and soon she, in gardening appropriate jeans and ChuckTaylor's, officially began the harvest. She, and the children, were hard at work digging and picking vegetables, while her celebrity guests served more as accessories.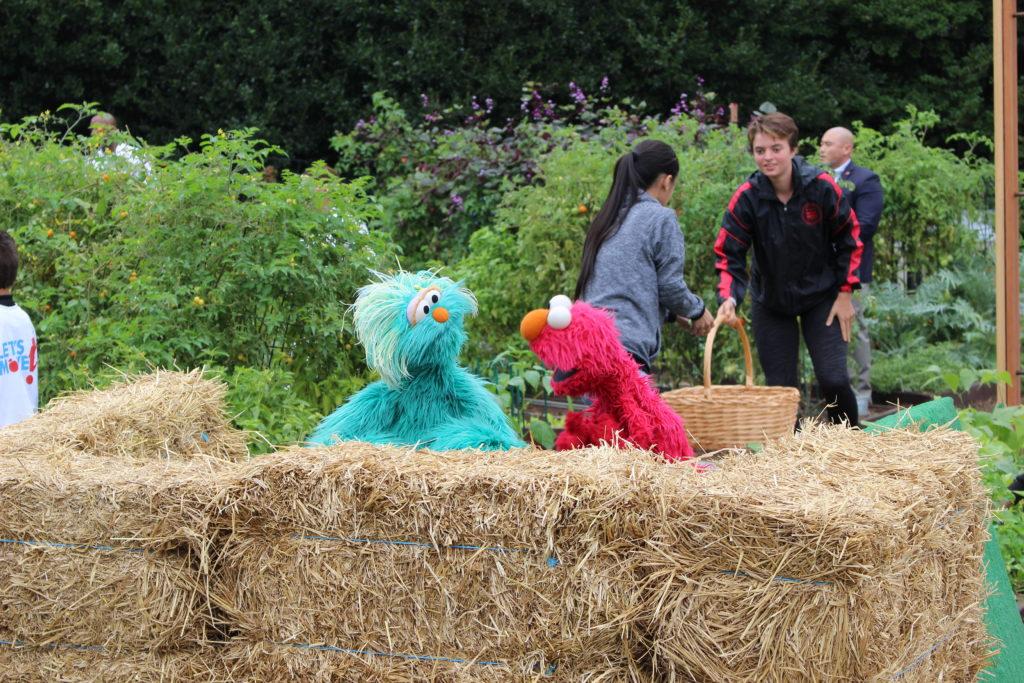 Children ran and played in the picturesque garden, littered with red gingham-lined picnic tables, stacks of hay, and work stations to prepare the food they harvested. Celebrity guests gathered to the sides waiting for Michelle Obama to make her appearance. Beloved Sesame Street characters Elmo and Rosita commentated the entire event. Their presence sparking some anger in a blonde headed boy who told Elmo to "get out of here".
Amidst the chaos of press, children and celebrities, President Obama snuck his way into the garden to surprise the guests and visit his wife in the final year of her healthy living project. President Obama did not make any official remarks. Instead, he hugged and kissed his wife, interacted with the children and celebrities and smiled for a few pictures and made a quiet exit through the back of the event.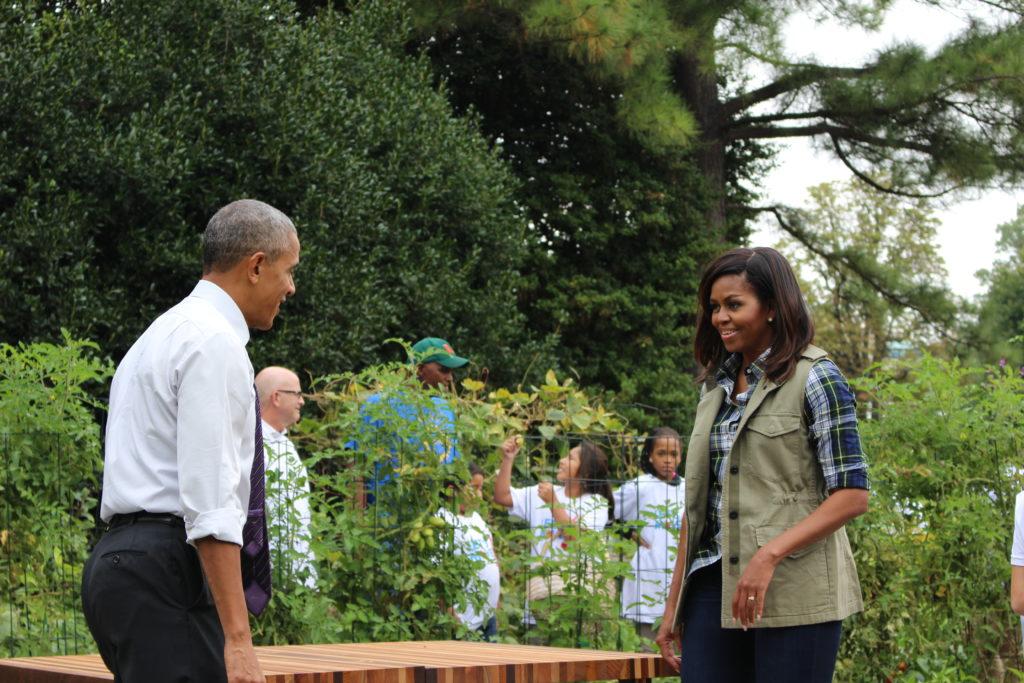 After about forty minutes of harvesting crops, the participants washed their hands and with the help of White House chefs, prepared a grilled vegetable flatbread. After preparing the food, they sat among the gingham lined tables with The First Lady to enjoy their labor of love.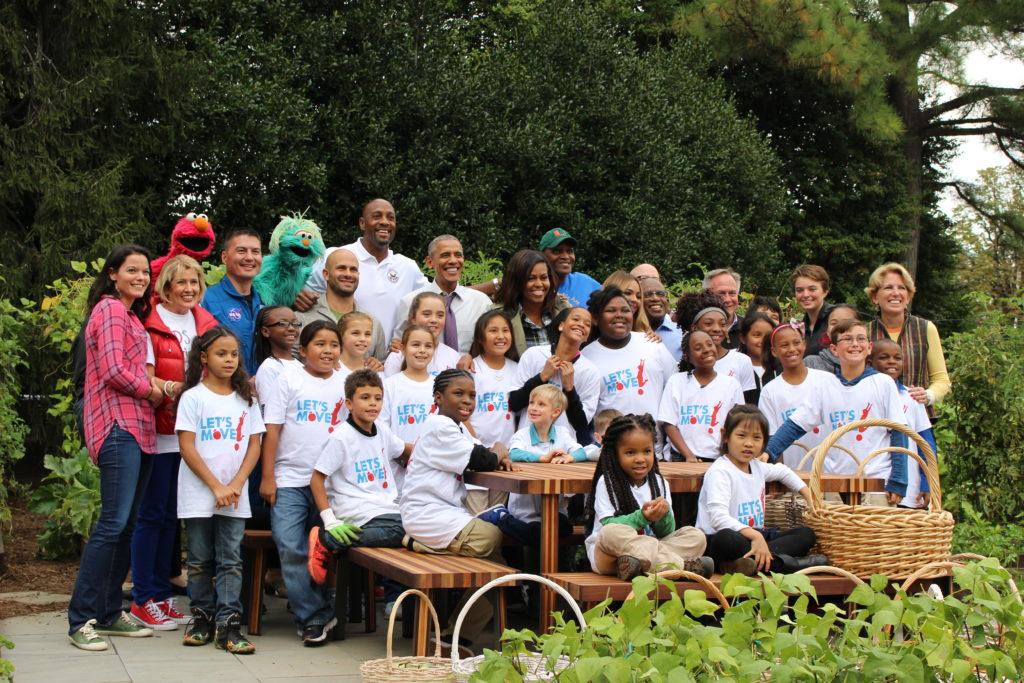 Michelle Obama's Let's Move! initiative and her White House Kitchen Garden will continue their impact in the life's of American's long after she leaves the White House in early 2017. The donations from the Burpee Foundations are expected to find the garden for up to 17 years.
Montgomery College also has a health program for employees that has been awarded the National Best and Brightest Wellness Program in 2013, 2014 and 2015.
For more information, visit cms.montgomerycollege.edu.