Montgomery College Public Safety Department Enhances Security
The media seems to be telling us stories of violent shootings and assaults as often as they tell us the weather. Just this past weekend, five women were and killed at a Macy's store in Burlington, Washington. Earlier this month, two people were the victims of fatal shootings at a festival in Brooklyn, NY.
Unfortunately, Montgomery College is not immune from this atmosphere of violence. In 2014, only almost two years since the infamous Sandy Hook school shooting and several months after a deadly attack on a Colorado high school, the Germantown and Rockville campuses received anonymous threats of a potential shooting in January and February, respectively. Fortunately, both turned out to be empty threats. Unfortunately, these threats both contributed to and are symptomatic of the anxiety and unrest that permeates our culture.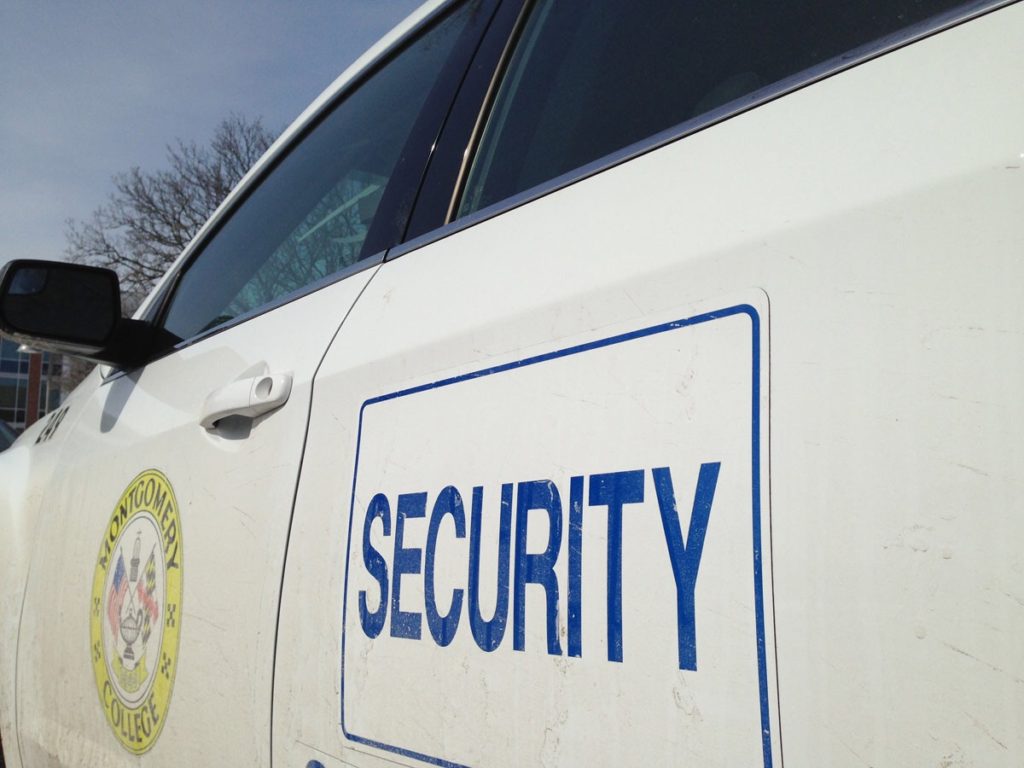 Given the unrelenting pouring in of these tragic and horrifying stories, it's perfectly understandable for one to be concerned for the safety of themselves and of their loved ones; however, the proper response to these concerns is not fear, but awareness and pro-activity. This July, the country suffered a series of violent shootings in only a few short days. July 5th saw the death of Alton Sterling at the hands of police officers in a convenience store parking lot. On the 7th, towards the end of a rally protesting his death, a gunman shot and killed five police officers and injured nine others.
In response to this, Montgomery College's Director of Public Safety, Shawn Harrison, issued a memorandum emphasizing the Public Safety Department's commitment to protect students and employees. In the e-mail released on July 8th, Harrison outlined the department's approach to increased security, "including increased patrols, placement of security cameras, uniformed security staffers, and improved messaging capabilities in case of emergencies."
While she reassured that the college was not facing any imminent threats, she emphasized the importance of our role in public safety.
"Be aware of your surroundings. If you see something, say something. Report any safety concerns by first calling 9-1-1, talking to MC security staff on patrol, or calling one of the campus security lines," said Harrison.
Reporting suspicious activity may be critical to preventing tragedies. In a response to the 2015 terrorist attack at San Bernardino,"When we look back at our cases over the last 10, 15 years, in almost every case, we find somebody saw something, whether it was a family member or a friend or co-worker, and didn't say something to law enforcement, wrote an innocent narrative over facts that were making them feel uncomfortable and making the hair stand up on the back of their necks. Please don't do that," said California, FBI Director James Comey.
You can raise your awareness as simply as checking your student email. "MC Urgent" sends out alerts on crimes and incidents and describes the time, place, and description of suspicious parties involved. Use this information to better protect yourself while at Montgomery College and report any suspicious activity you see.
At the end of her statement to Montgomery College, Harrison concludes by encouraging attendance to "active shooter trainings" by registering through McLearns, and to contact the Public Safety Training Officer, Carlo Sánchez, or Harrison herself via e-mail with any questions.
Montgomery College has a lot to offer students. Enjoy your education and time on campus without fear, but remember to use the resources available to you to stay alert and protect yourself.