Raptors Seek to Continue Soccer Dominance Through the Regular Season and Beyond
Victory has greeted the Montgomery College's Women's Soccer Team on every occasion so far in the 2016 season. Whether defending home turf or traveling to enemy soil, they have won. Most games ended with a lead of at least three and sometimes more.
"The level of play shown so far has been nothing short of inspiring and exciting," said head coach Phillip Nana. Going into the season, he expected to see his team play well. However, multiple blowouts and a confident style of play have come as an exciting surprise. "We didn't expect to beat these teams in this fashion, with such style, swagger and confidence."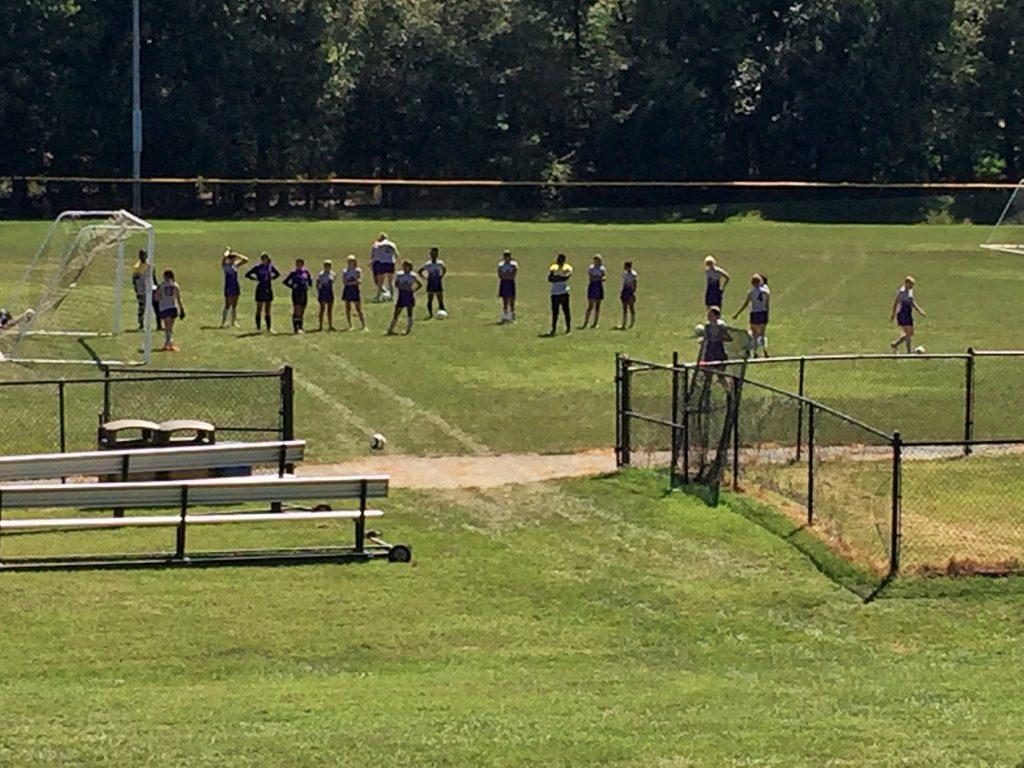 "It's more than just a game to us," says number 9, Nathaly Alvear, a sophomore midfielder. She prefers to play as an attacking mid, the playmaker in an efficient offense. The team has averaged about six goals per game so far and Alvear has amounted a total of 21 assists. With 3 goals to add to her total, she may be an indispensable asset this season.
Despite their success and self-assured attitude Nana wants everyone to stay humble down the road. He has admitted to intentionally putting a number of nationally ranked teams on the schedule. The team has played and beaten both division one and three teams. The strategy of facing off against tough opponents seems to have paid off as the team gets more and more confidence with each win.
Last year, the first season for Coach Nana, they won the regional title but lost in the district championship in a close shootout. This time around, with more chemistry and experience, their sights are on both regional and district titles. With success in these, they will have a chance for the NJCAA National Championship in New Jersey. The MDJUCO President's Cup however is already almost in their grasp. It is awarded to the team with the most points and with 15, Montgomery College is in the lead.
With 3 more home games left on the schedule, there are still plenty of chances to support the Raptors in October as they prepare for the postseason.