Profile on Michelle Menendez, New Member to the Board of Trustees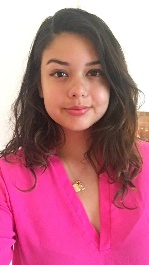 Michelle Menendez is currently a second year student at Montgomery College. She is a general studies major with plans to pursue entrepreneurship. She has been part of the Montgomery Scholars Program and the Hillman Entrepreneurs Program.
Over the summer of 2016, Michelle Menendez was selected to be a part of the Board of Trustees by Larry Hogan. The Board of Trustees is responsible for tuition, parking, everyday and events. Menendez said that she "was just looking for ways to give back to MC". She wanted to be a voice for students on the Board of Trustees and was hoping to provide multiple perspectives by listening to fellow students. Menendez mentioned going on a retreat with the other Board members and said that the "trustees are so welcoming and they made feel like a part of the team."
Her main job right now is being a liaison to the alumni association, but she is trying to see if she can get students more involved with the Board of Trustees by potentially creating a student subcommittee. Menendez said that she wanted to accomplish this by first of all raising awareness and to encourage students to attend the open session meeting that was held on September 19th in the board room located in the Mannakee Building.
Melendez is heavily involved in school. When asked about the Montgomery Scholars Program, Menendez said that "I love the scholars program, all the professors are supportive". She added that the program was very challenging in the first year and that she is looking forward to the second year which involves a capstone project. Menendez explained that she was excited because she wants to do her capstone project on "global economics and entrepreneurship".
Menendez added onto this by stating that for the Hillman program, she had to create a business idea to get in. Her idea was to assist aspiring entrepreneurs in Latin America by creating a "micro financing firm that will help them start their own business and end the cycle of poverty."
She wanted her firm to address the issue of collateral, she expected that the entrepreneurs would have a hard time paying back loans. She believes that with the use of micro firms, this would be not be a problem. She explained that the Hillman program is a three year program and that she will be continuing once she transfers to the University of Maryland at College Park.
Michelle Menendez also was a financial management intern over the summer in Canberra, Australia. Menendez worked at the with the Australian Institute of International Affairs. She said "it really opened her eyes to global perspectives". She was a part of the national conference team and helped write the index for "Australians in World Affairs". Menendez said that Canberra was a quiet and charming town and she added that it was also in the middle of winter when she went. She is in the works of writing a blog post about Australia and Latin American affairs and that will be coming soon.
I asked Menendez for her short and long term goals as an entrepreneur. She explained that currently she runs "Swim With Michelle", a class where she teaches all ages how to swim, ranging from babies to adults. Menendez said that she wanted to "increase water safety awareness for all."
On Sundays, Menendez is a volunteer teacher at her local church and she "serves as a reader of public service and enrichment activities". In ten years, Menendez hopes to start her long term entrepreneurship goals. She hopes by then that she will have her MBA and Masters in Finance. Menendez wants to continue work on the "micro-firm" idea and hopes to collaborate with the World Bank and the International Monetary Fund. She also plans on seeking out "angel investors," she explained that these investors are people who invest in startups.
Michelle Menendez ended the interview by saying she wanted to encourage everyone to come to the open session meetings.